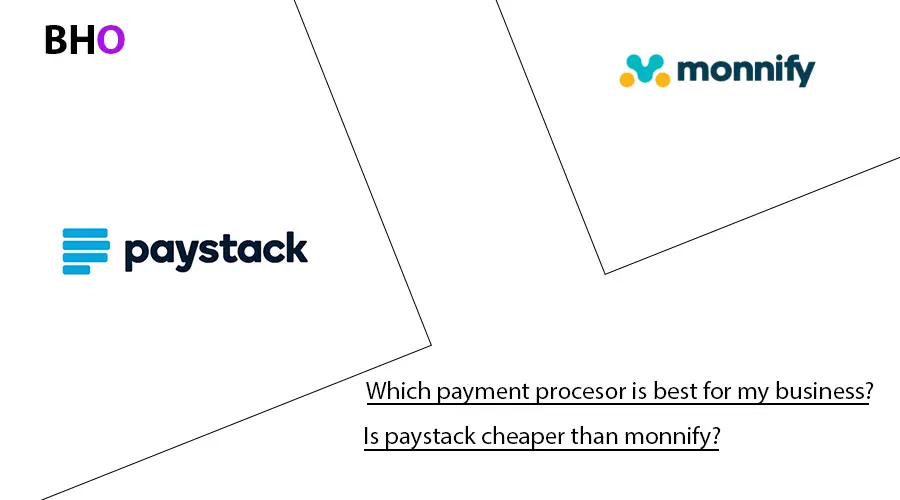 The adoption of digital technology to finance has increasingly improved financial services delivery to businesses and households. It offers an easy-to-use, reliable and fast payment solution to customers regardless of location. 
As the world continually gravitates towards a global village, the need for more effective and efficient financial services becomes imperative. Businesses seek to explore a wider market and customers desire to explore the market regardless of their location.
Digital financial services contribute significantly to improving the execution of financial services and have further brought together both sellers and buyers in facilitating effective and efficient transactions.
 The need to meet this emerging need for an easy, fast and reliable automated transaction has led to the rise of payment platforms and gateways, which limits the use of physical cash.
TC a.   For instance, I can now buy my favourite dress or gadgets on Jumia or Instagram by following a few steps and clicking a few buttons without having to go to the store where it is sold. This makes the buying and selling processes a lot easier. 
Let's take a look at the features of the most popular payment gateways in Nigeria which are Monnify and Paystack payment systems.
Related: Fintech Vs Telcos
Artur Geisari developed the Monnify payment system to allow businesses to accept payments from customers via a variety of methods. It enables businesses to collect payments from clients via their web and mobile applications more easily and rapidly.
They accept all Nigerian debit cards, as well as USSD, Internet banking, and the Monnify mobile banking app. It offers a variety of payment methods which include; debit cards, bills payment, and prepaid cards.
Related: Mobile Money and financial inclusion in Africa
Monnify vs paystack
The Monnify payment system essentially possesses the following features; 
1)Monnify provides a seamless payment experience for you and your customers online. 
ii. Moniify allows for flexible settlement, it is open to you to define your settlement option, deciding what is best for your cash flow. You can get settled instantly, twice a day or at the end of the day.
iii. Monify offers diverse ways to have your customers pay you using bank transfers. A dynamic account number can be generated for every transaction or you can have a unique account number mapped to each of your customers.
iv. Monnify accepts payments from all banks in Nigeria. Money has made a conscious effort to keep its prices competitive, ensuring that your business enjoys better profits.
v. Monnify eliminates all forms of fraud as Monnify guarantees you verified payments on every transaction.
vi. Monnify accepts payments via USSD, Internet banking, mobile banking app, and all Nigerian debit cards.
vii. Pricing: Monnify setup fees and maintenance costs are free. The fee for account transfers is capped at N500 per transaction or a flat rate of N300 (excluding VAT). The card fee is capped at N2000 per transaction.
viii. Monnify allows for smooth operation and transaction of businesses, it does business better as Monnify mitigates operational inefficiencies such as transaction delay, late settlements, reconciliation complications, unfavourable transaction processing fees and cash handling.
ix. By integrating their SDK web, you can effortlessly collect payments from your clients via cards and account transfers on your web platform. 
x. Monnify allows you to accept debit card payments online at the lowest possible transaction fees.
xi. Customers can also pay using the following methods: Transfers through USSD, SMS, and the Internet, customers can pay you on your website or app using Monnify by making a simple interbank transfer via USSD, internet banking, or their mobile banking app. 
Paystack
Paystack on the other hand is a key growth driver for a new breed of forward-thinking African businesses. The company makes it simple for businesses to take safe payments from a variety of local and international payment methods, as well as creating a platform to help them retain and recruit new consumers.
 Paystack enables African businesses to be paid by anybody, anywhere in the world; It is the quickest and most straightforward solution for Nigerian businesses' online payments activities. It can take less than 15 minutes from signup to receiving real money. It is importantly characterised by the following attributes;
Registering and approval take approximately 30 minutes, Paystack accepts payment in USD, GHC, and NGN; and offers a wide QR, and Mobile Money.
Pricing: Integrating Paystack is 100% free, Paystack charges 1.5% + ₦100 for local transactions and 3.9% + ₦100 for international transactions. ₦100 fee is waived for transactions less than ₦2500. Pay stack says they have over 60,000/customers and their end stance at 15 minutes.
Paystack protects you from fraudulent transactions and chargeback claims using a combination of automatic and manual fraud measures. They delight customers with a seamless payment experience and simple transactions.
It helps to understand exactly how the business is performing, with the use of an automated charge bank alert, their session holds custom delivery directly. 
Paystack helps to control information each member of that team has access to. Allows for a modern beautiful payment experience.
To enjoy a phenomenal transaction success rate, and protect customers, paystack helps you build a customer payment experience with a well-documented API, where you can collect important information on payment transactions.
Conclusion: Monnify Vs Paystack
Although, both paystack and monify exhibit unique attributes in their services, they possess some similarities in the discharge of their businesses. These similarities can be found in how
They both give the gift of modern, frictionless, and painless payments to their consumers.
Chargeback notifications are sent automatically. 
They both allow for Client Insights that can be used to examine customer purchasing behaviours.
They both route payments through the most efficient routes automatically, assuring the greatest transaction success rates in the industry. 
They both have in place advanced fraud detection that protects their consumers.