How to save money in dollars
The continuous depreciation of the Naira value in the country has weakened its function as a store of value and has perpetually begged answers to the question of how do we preserve the value of our labour or earnings expressed in Naira?
By naira depreciation, we mean a decline in the purchasing power of money in relation to its previous value or other foreign currencies.  This has implications for the welfare of the citizens, as it increases the cost of living, and consequently reduces the standard of living.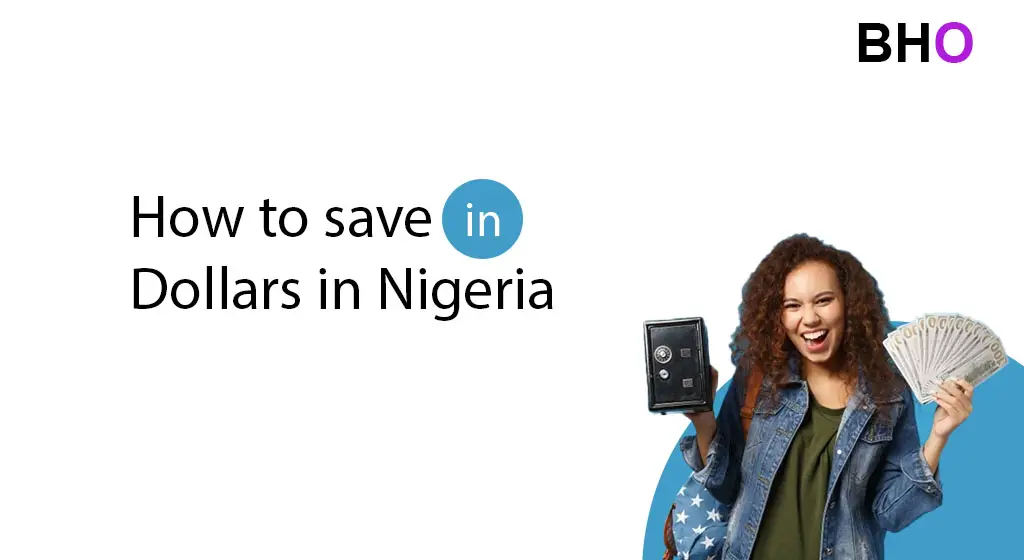 To alleviate the dismal effect of the declining value of the Naira, investments can be made in stable currencies that are predictable over time. With this, one can be confident to preserve the value of his/her earnings in Naira and even make some profits from it. One of the reliable stable currencies is the Dollar. But then, how do we invest in dollars?
Thanks to technological advancement, investment of this nature has been made easier than before. With digital technology, one can easily invest in dollars via digital applications designed by investment platforms that accommodate this type of transaction. Although each of these platforms has its requirements to participate, they will generally require registration, verification of identity, naira deposit, and the option to purchase a dollar.
The requirement for registration will generally include your name, e-mail address, phone number, user name, preferred password, and security questions. Naira deposits can be via bank transfer to a designated bank account or via peer-to-peer transfer. For verification of identity, a valid identity card, picture uploads and phone number might suffice.
Some of the platforms that allow investment in dollar currency include;
Binance app
This is an online exchange designed for the trading of cryptocurrencies. One of the currencies listed on the exchange platform is Tether (USDT). Tether is the digital equivalent of a dollar. It is relatively stable and preserves value over time. It is also acceptable for international transactions. Other platforms that sell USDT include coin base, Kucoin, FTX, Kraken, token, etc.
is an online platform for savings and investment. This platform provides interest for every amount saved over a period of time. It also provides opportunities for those who would like to save their Naira in dollars. This option is referred to as the Piggvest Flex Dollar account. It comes with an incentive of 5% interest per annum. Although this interest rate is determined by the market dynamics and accrued daily, they are paid monthly.
This is an investment app that allows users to invest money easily. It provides access to a large pool of mutual funds in Nigeria, from which users can save and invest their resources for an improved financial future. One of these mutual funds is the Dollar mutual fund. This involves investing Eurobonds on the platform. It is synonymous with keeping your money in dollars with a company or government at a return in dollars. All that is needed after downloading and registering on the app is to click on the invest in mutual funds via the action button, take the risk assessment test (though optional), and then tap the Dollar mutual funds. 
Skrill
This is an online payment system based in the United Kingdom but makes its services available in over 200 countries, Nigeria inclusive. It services include an online gateway to e-commerce dealers and an online wallet for its users. The platform also allows the user to save in foreign currency, by making provisions for the conversion of local currency, say Naira, to foreign currency, say a dollar. However, a 3.99 percent interest is added to the wholesale exchange rate.