Piggyvest complete review
Piggyvest launched in 2016 and currently has 2 million + users. It is definitely an option worth considering in choosing a savings and investment platform in Nigeria.
This Piggyvest complete review is an in-depth look into the features and core offerings of piggyvest.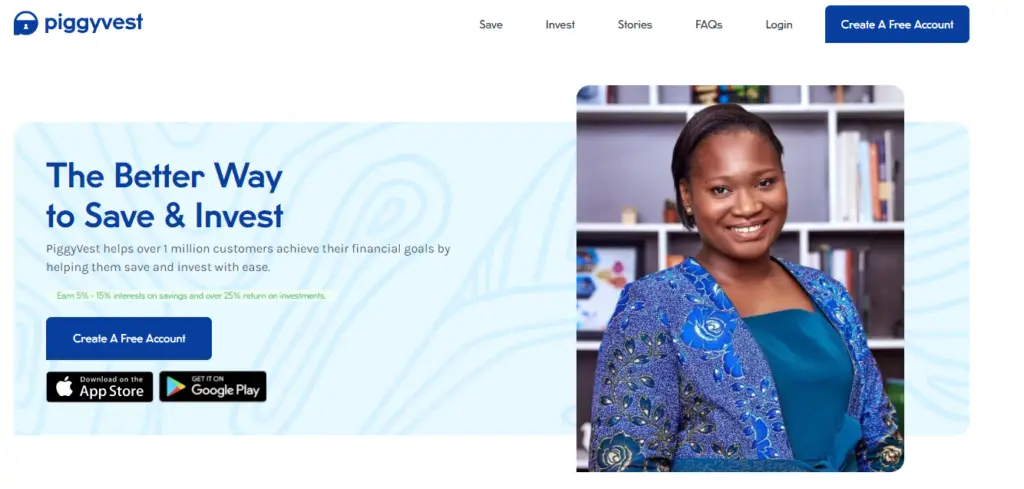 Like the traditional piggybank the piggyvest platform is a savings oriented solutions designed to help you cultivate a savings culture.
Piggyvest has brought in a lot of innovation to help users develop a savings culture compulsorily.
5 ways to build your savings
PIGGYBANK – Automated Savings
Up to 8% per annum
The helps the user build dedicated savings faster on their own terms automatically or manually.

SAFE LOCK – Fixed Savings
Thie feature helps you lock funds away for a fixed period of time to avoid spending temptation and earn up to 12.5% p.a. paid upfront.
It is impossible to access the locked money until maturity. It's like having a custom fixed deposit.

TARGETS – Goal-oriented Savings
This feature helps in reaching all your savings goals faster. Save towards multiple goals on your own or with a group.
The returns here is also up to 8% p.a.

FLEX NAIRA – Flexible Savings
Possible return on flex naira is up to 8% p.a.
Save, transfer, withdraw, manage and organise your money for free at any time

FLEX DOLLAR – Dollar Savings
Up to 5% per annum paid monthly
Save in foreign currencies such as USD and Euros.
Investify by Piggyvest
In order to make savings wort the while and beat inflation, piggy vest has slapped an investment plan on their saving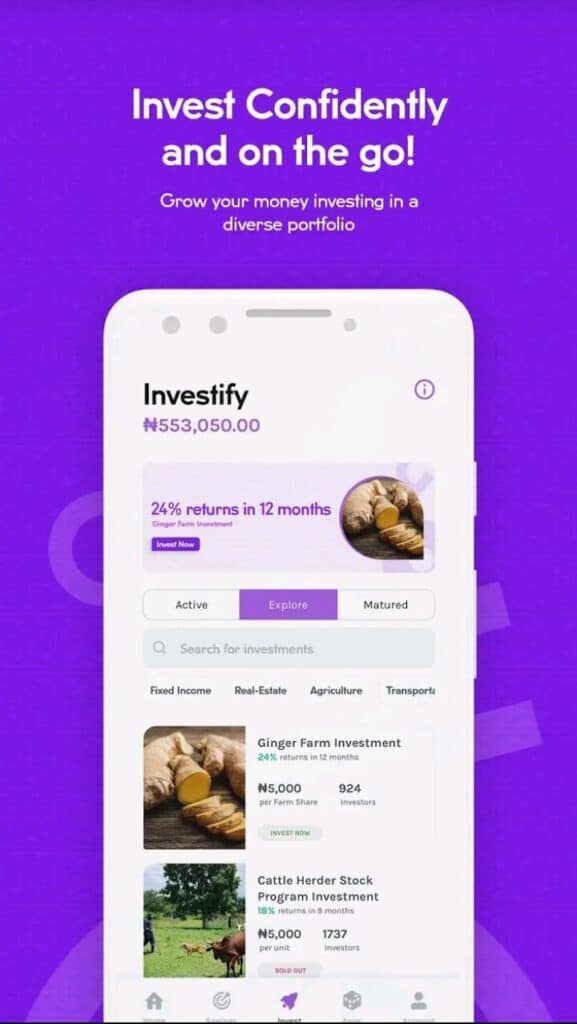 Piggyvest has investify as their investment solution to help users invest securely and confidently on the go. Investify has different investment vehicles such as crop farms, animal farms, cryptocurrency etc.
These investments offer up to 25% returns, 6-12 month duration. and a minimum of 5000 naira for some of the offerings.