Palmpay
Palmpay is a digital-only bank that offers a range of banking services via its mobile banking application. PalmPay is a product of Transsnet Group, the joint venture between NetEase Group (NASDAQ: NTES) and Transsion Holdings Group.
PalmPay offers financial services to meet the daily needs of many users across Africa; like top-up funds electronically, making transfers, and paying for airtime and other bills. Although launching today, PalmPay's history shows that the play was to advance financial inclusion across Africa, through access to real-time digital payment services.
Opay
Opay is a licensed financial institution by the Central Bank of Nigeria. According to OPay CEO Yahui Zhou "Opay wants to be the power that helps emerging markets reach a faster economic development"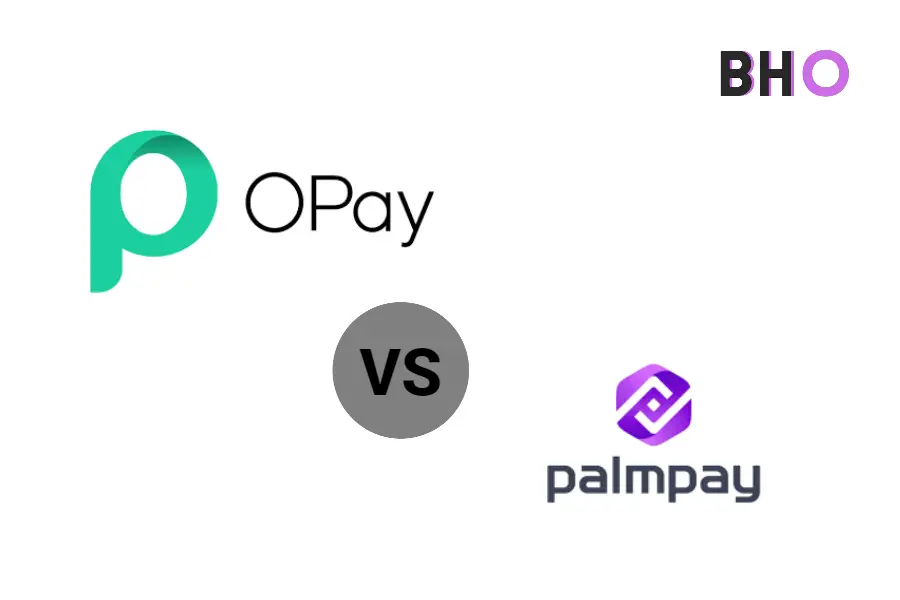 Table Comparing Opay and Palmpay across major features
| | | |
| --- | --- | --- |
| | Palmpay | Opay |
| No of Downloads | 5M+ | 10M+ |
| Appstore Rating(Playstore) | 4.5(334k reviews) | 4.4(276k reviews) |
| Merchant POS | Yes | Yes |
| Free transfer | 10 free transfers | 10 free transfers |
| Alternative Channels | None | USSD, ATM card |
| Cashback/Rewards | Yes | Yes |
| Discounts | Yes | Yes |
| Rechage2Cash | Yes | No |
Related reading: Interswitch vs Paystack:
Feature-specific differences between Palmpay and Opay
App useability: Palmpay vs Opay
The two fintech apps have similar app interfaces that are fairly easy to use.
Below is the app interface for Palmpay and Opay.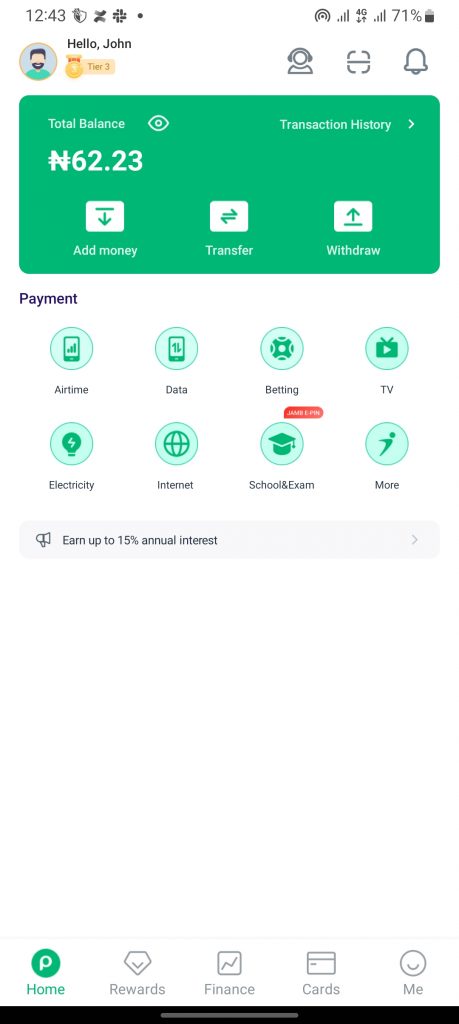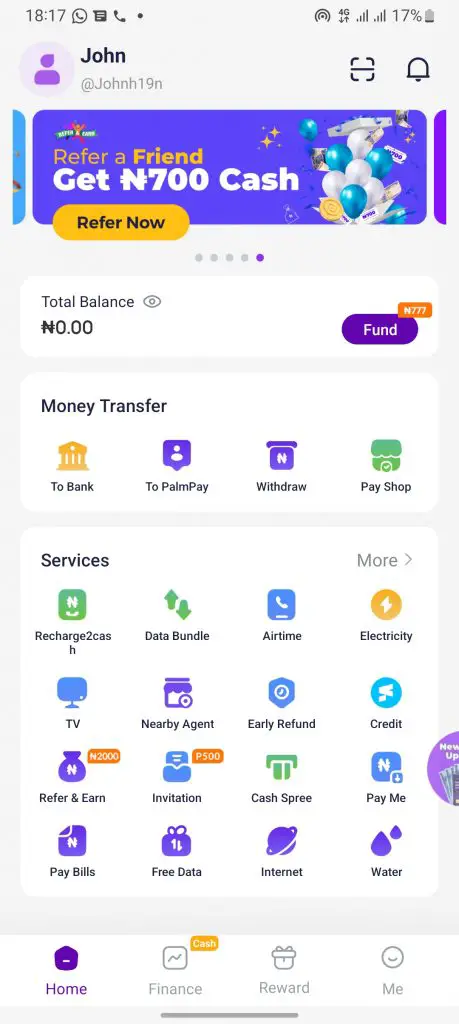 Merchant POS: Palmpay vs Opay
Both Opay and Palmpay have thriving agent payment network that allows individual agents to obtain a POS terminal from the company and offer payment services to customers in their locality.
POS merchants are a common sight on the streets of Nigeria. The growth of PoS transactions is bridging the gap created by the shortage of Automated Teller Machines (ATMs) deployed by banks, as many Nigerians now withdraw through PoS agents.
According to the Central Bank of Nigeria 2019 National Financial Inclusion Strategy document, the number of banking agents rose by 517 percent to 236,940 agents in December 2019 from 38, 416 agents in December 2018
Opay is one of the leading PoS providers in Nigeria ahead of Palmpay. This is mostly due to their early mover advantage. Both PoS terminals are priced similarly and offer marginal advantages over each other.
Cashbacks and Discounts: Palmpay vs Opay
Free Transfer
In order to attract customers, Opay and Palmpay offer free transfers for customers to make use of their platform
Referral Cashback
Opay and Palmpay offer cashback on referrals. Opay offers ₦800 cashback on referrals while Palmpay offers ₦500 cashback on referrals
Daily Cashback
Opay offers 10 naira cashback for login into the application every day, while Palmpay offers rewards in other formats such as lucky money games etc.
Palmpay also has palm coins feature that rewards you with coins when you perform different tasks on the application. Examples of these tasks is referring someone, adding a bank card to your account etc.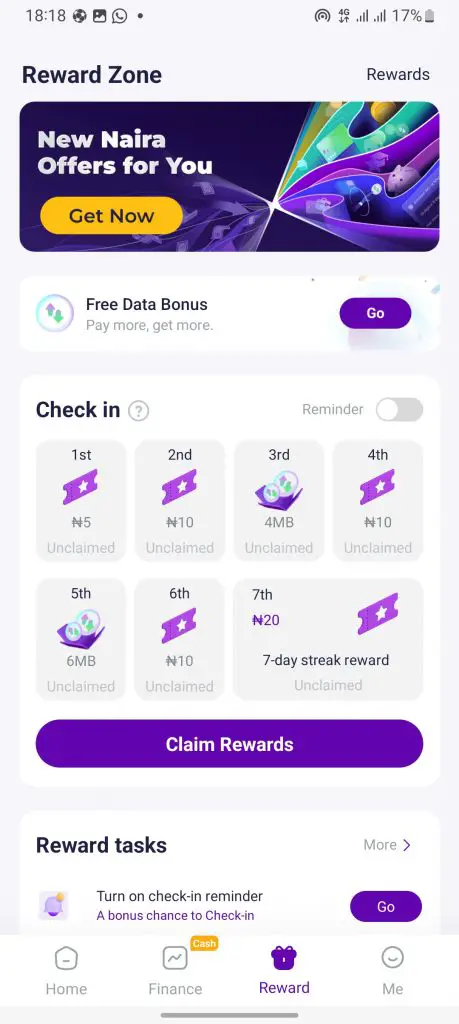 Investor Backing: Palmpay vs Opay
Opay is backed by SoftBank and a host of other investors such as Sequoia Capital China, Redpoint China, Source Code Capital and Softbank Ventures Asia, DragonBall Capital and 3W Capital. In 2019, OPay raised $400 million in new financing led by SoftBank Vision Fund 2, Bloomberg reported, valuing the company at $2 billion. – Techcrunch
Transsion Holdings, the company behind the TECNO, Infinix and Itel brands, is the company behind the mobile payments company PalmPay. PalmPay is backed by $40 million in funding for its launch and activities in Africa.
Alternative Channels of Banking: Palmpay vs Opay
Debit Card
Opay launched its debit card feature last year. It is powered by Zenith bank and allows opay under
Palmpay does not have a debit card.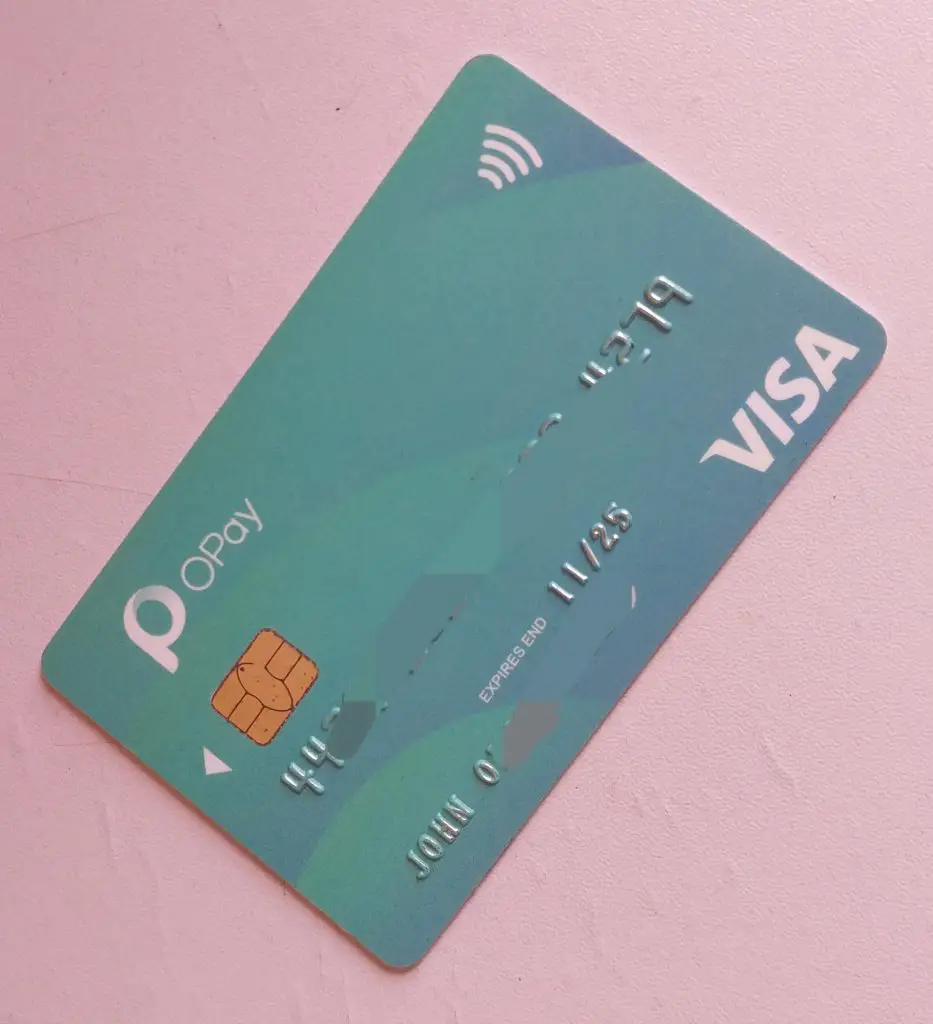 USSD
Palmpay does not have a USSD feature, which means that users cannot recharge or transfer money to other bank accounts without an internet connection
Savings and Investment: Palmpay vs Opay
Opay has a robust savings and investment feature. Owealth by Opay offers 15% interest on the first ₦100,ooo in your account and 11% on the rest of your money above ₦100,ooo.
Opay also has a safebox feature that offers interest up to 15% p.a for fixed daily, weekly or monthly withdrawals. Their fixed savings allows you to fix savings and get as high as 18% p.a.
Palmpay does not have a savings feature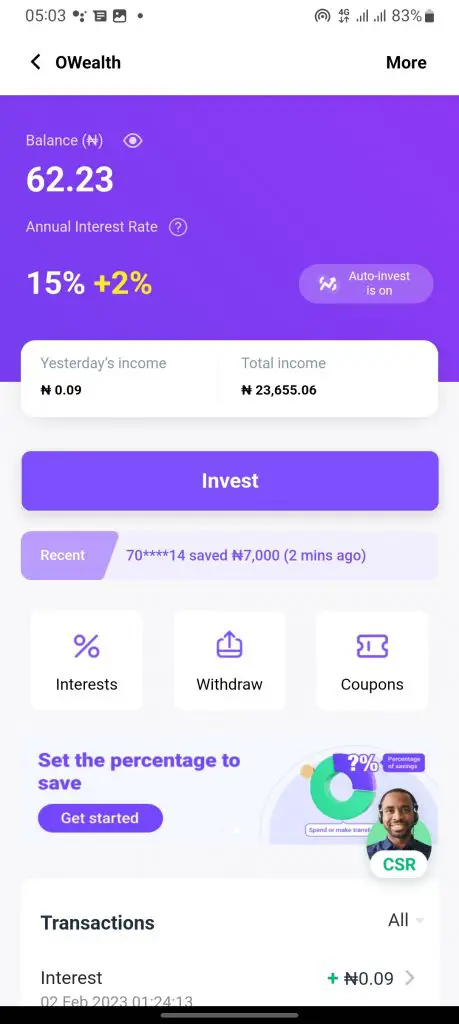 Related: How does Opay make Money?
Value-added services: Palmpay vs Opay
Opay and Palmpay apps allow you to buy airtime, pay for cable TV e.g Dstv, Gotv, Startimes, buy power from the different distribution companies IBEDC, IKEDC etc, pay water bills and buy scratch cards for the different exam bodies.
Additional Features
Recharge2Cash
Palmpay allows you to convert airtime on your MTN line to cash. As of this writing, only MTN is supported. This feature can be vital if you recharge an excess amount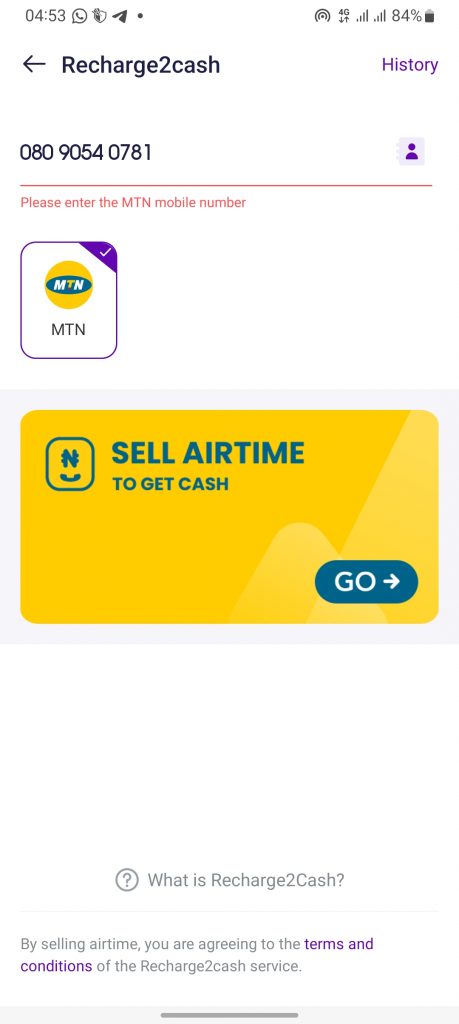 Early Refund
This feature allows Palmpay agents to request refunds for failed transactions. This ensures that their money is not held up in bank bureaucracy while everything gets resolved.
Prospects: Palmpay vs Opay
The shift towards increased internet consumption in Africa is driving growth in the Internet industry. This is evident from the investment interest of Chinese companies in Africa-based businesses such as OPay and PalmPay.
Transsion Holdings, the company behind popular brands TECNO, Infinix, and Itel, offers a range of Africa-centric apps, including Vskit and Boomplay. MediaTek, one of the world's largest fabless semiconductor companies, provides technology for over 1.5 billion devices, including TECNO, Infinix, and Itel. – Techpoint Africa
By leveraging Transsion's extensive network of TECNO, Infinix, and Itel devices, PalmPay has the potential to gain a significant presence in Africa's mobile and online payment market. This is demonstrated by Transsion's successful platforms, such as Boomplay, which has over 53 million African users.
On the other hand, OPay's investors will enjoy the first-mover advantage as far as Africa's mobile and online payment is concerned.
Having been in the market longer, OPay has acquired many customers across a suite of products that includes, quick loans, and food delivery.
Conclusion: Palmpay vs Opay
Palmpay and Opay are both reliable to a large extent and provide users a wide range of incentives to attract them to their platforms.