Interswitch
Interswitch is an integrated payments company with many solutions focused on improving African payments and commerce. Interswitch provides payment integrations, technical support, advisory support, and payment infrastructure to corporates and government agencies
Interswitch was founded by Mitchell Elegbe in 2002 and has since pioneered a number of payment solutions that have carried payments in Nigeria on their back.
Paystack
Paystack is a technology company solving payments problems for ambitious businesses. Paystack's mission is to help businesses in Africa become profitable, envied, and loved. They are fondly referred to as the Stripe of Africa and have diligently lived up to the name by providing the payment infrastructure of the internet for businesses in Africa.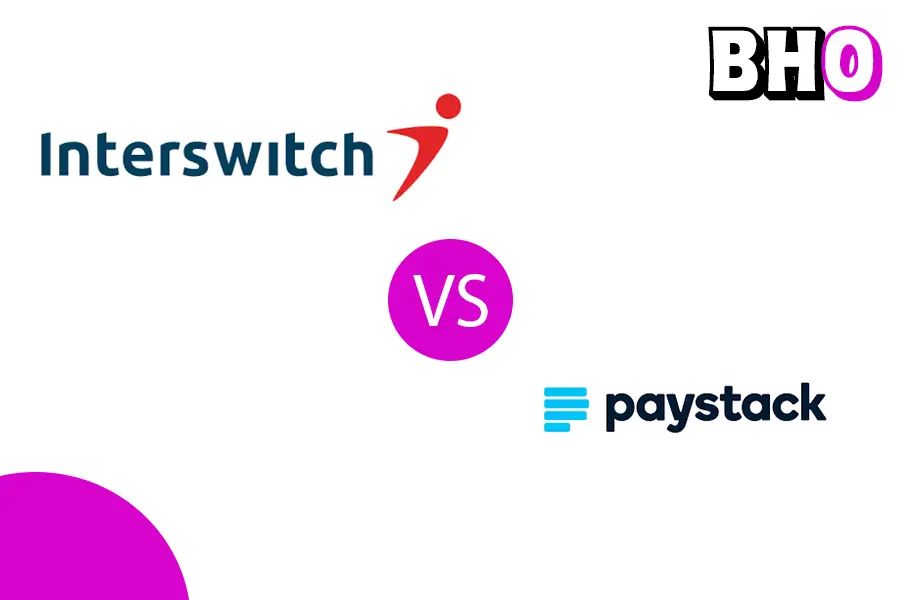 Democratizing Payments
Before payment collection was democratized, and everyone could accept payments via card from customers into their bank account, Interswitch was the go-to company to integrate online payments. At the time, the solution was priced so that only corporate entities found it reasonable to set up payment integrations that allowed their customers to pay them through cards. Imagine you had to pay 150,000 nairas to own a Paystack account. That's what it was like back then.
On the other hand, Paystack is at the frontier of the democratizing of payments for individuals, small businesses, and large organizations. Paystack provided a simple way for everyone to accept payments. Paystack is usually referred to as the Stripe of Africa because of how well they have been able to execute the mission of enabling the payment infrastructure of the internet in Africa.
Quicktellet business is an Interswitch product in response to the ever-changing payment landscape. Quickteller offers instant payment for businesses in different ways.
Despite the efforts made by Interswitch in building the Quickteller business to cater for the more instant dimension that is needed today's internet payments. Qruicktelller might still not be the go-to solution for accepting digital payments. Paystack definitely has the advantage of the speed of setup for accepting payments for individuals and businesses.
Conquering Africa…
From time to time it has Interswitch has been critiqued for not expanding rapidly to the whole of Africa earlier when it had the chance to provide payment solutions to the rest of Africa considering that it had the first mover advantage having started in 2002. For context MPESA started in 2007. and most of the fintech dominating the rest of Africa today started after 2007 e.g. Paystack, Flutterwave, and Cellulant.
Related read: We should have expanded to the rest of Africa – Mitchell Elegbe
Paystack has launched in at least 5 African countries within 5 years of launch including Kenya, Ghana, and South Africa where they have even received Payment provider licenses allowing them deeper levels of integration with businesses in those countries.
Paystack might be more suitable for businesses that are looking to expand rapidly to other countries.
Payment Infrastructure
Most of the payment business that you see in Nigeria is built on the back of the Interswitchs infrastructure. Interswitch has built out a lot of enterprise-grade payment rails that are able to power payments in Nigeria and Africa and has become the go-to company for a lot of the integrations with regards to payment switching and processing in Nigeria, Their Verve card today remains the leading local card payment network in Nigeria
Interswitch Payments solution
Interswitch has a lot of payment solutions. Many of which are not directly comparable with Paystack. We'll list some of them below and then go ahead to compare Quickteller and Paystack specifically.
Verve
Quickteller Business
Purepay
Quickteller business
Quickteller is an Interswitch product that directly competes with Paystack. they offer similar services to enable businesses to accept payments easily
Quickteller features
Point-of-sale- Terminal
The Quickteller POS terminal allows businesses to accept payments at countertop checkout or accept payments on the go. It supports multiple payment channels such as QR codes, Bank Transfers, USSD, Cash and Cards.
Payments dashboard
A suite of integrated tools saves you time, so you can focus on growing revenue and delivering exceptional service to customers.
Cards
USSD
Bank Transfer
QR
Paycode
Mobile Money
Storefront
Set up a fully-hosted online store in just minutes. The online store was designed with you in mind, meaning you don't need to hire any web designers or programmers to get started.
Invoicing
Send professional invoices, track them in real-time, and accept payments online—all from one place. Save time with auto-billing, stored information, and powerful reporting tools. Customers can pay in one click. They can pay an online invoice through their computer, in person, or right through their phone.
Pricing – Quickteller Business vs Paystack
Quickteller business and paystack are similar in pricing with Quickteller being only slightly affordable. Quickteller charges 1.5% for local payments capped at NGN 2,000.while Paystack Charges 1.5% for transactions under ₦2500 and 1.5% + ₦100 for transactions above ₦2500. The maximum charge per transaction is ₦2000. Both solutions do not charge setup fees, monthly fees or hidden fees
Multicountry Support – Quickteller business vs Paystack
Quickteller is only available in Nigeria, While Paystack supports integrations in several other African countries including Ghana, Kenya, and South Africa.
Conclusion
On a bigger business level, Interswitch is the big boss in providing payment services for Africa and has decades of experience doing that. Over the years Interswitch has built an array of products that have been immensely valuable to payments in Africa. Solutions like verve are used by the majority of commercial banks in Nigeria and seeing an increase in adoption in other Africa.
Paystack is however the new payment provider that seems to do everything right in the aspects of accepting payments that they have dabbled into. They are the go-to solution for setting up online stores, fast payment integration etc.
Overall the choice of payment provider should be based on the exact use case for your business and I believe we have compared the two payment solutions on enough frontiers to help you make a decision.