Team Apt is now Moniepoint Inc.
TeamApt, founded in 2015 is Nigeria's largest business payments platform, processing $100 billion in annual run-rate transaction value. The company is backed by QED, British International Investment, FMO, and other leading global venture capital funds.
TeamApt was founded with the vision to create a society where everyone experiences financial happiness. It does this through Moniepoint – an all-in-one business platform which provides business banking solutions for Small and Medium-Sized Businesses. This flagship product supports over 400,000 businesses with digital payments acceptance channels, credit, and business management tools spanning expense management, accounting and book-keeping solutions to manage their operations.
TeamApt Inc. becomes Moniepoint Inc.
Today, Teamapt is taking the name of its flagship product Moniepoint and in a company statement, Taiwo Eniolorunda said that "The Moniepoint brand is already an established and trusted name among its customer base in Nigeria, and adopting it as the name means one less layer between the brand and the people it intends to serve,"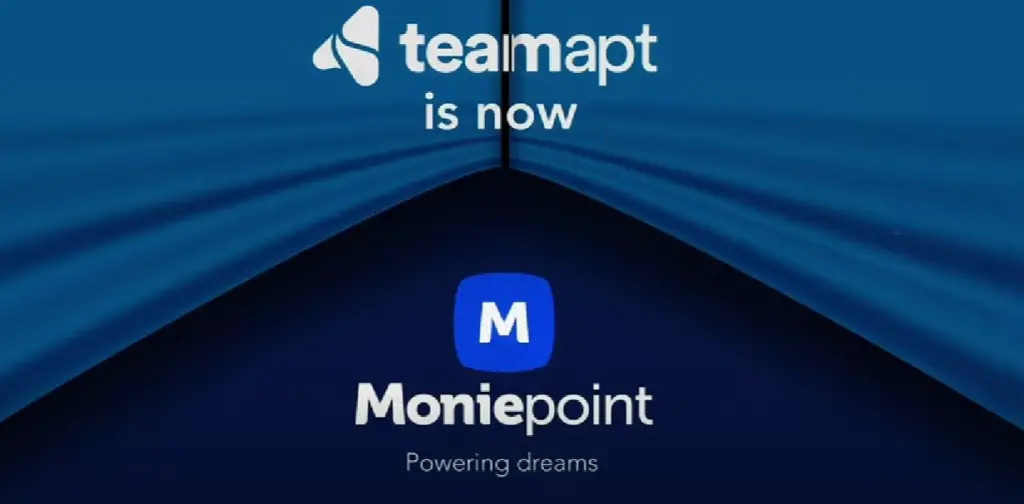 Growth for Moniepoint
In a year where most startups were experiencing economic downturns, the fintech noted that its business has been exempt from any downturn. The company currently employs 967 staff and 6,000 business relationship managers (independent but exclusive distribution associates), the fintech is slowly looking to expand into East Africa and North Africa in a bid to identify large markets where millions of businesses are underserved.
With a customer base of more than 600,000 businesses in 2022, the company processed an annual total payments volume (TPV) exceeding $170 billion. For context, at official rates set by the Central Bank of Nigeria, the naira hovered around ₦450 to $1 in 2022. The company also grew its revenue by 146% in 2022. 
Awards and Recognition
 The fintech won the National Inclusive Payment Initiative Award from the Central Bank of Nigeria, and only six fintech In Nigeria made it to the list. The fintech was also recognised by CB Insights as one of the top 250 fintechs globally.
That Stealth Fintech Unicorn
Over the years, teamapt has been the big bull in the Nigerian fintech ecosystem that refuses to blow its own horn. Projections from a recent funding round by the company that saw them raise $50 million from QED Investors, Novastar Ventures, Lightrock, and BII put it that the company is well on its way to becoming a unicorn if it is not one already.
The company revenue for 2022 was about $200 million. According to TechCrunch "Most startups would need roughly $150 million to $200 million of annual revenue for a unicorn valuation to be justifiable, based on today's public market multiples." This is another pointer to the unicorn status of the startup
Moniepoint revenue grew by 146% in 2022 and began a credit offering which has disbursed over $1.4 billion in working capital loans.