Startup or Small Business: Understanding Your Venture is Key to its Life
Small businesses and Startups are different and it's not an apples and oranges affair.
This post looks into the differences between startups and small businesses. Startups and small businesses cannot be run the same way. It would help prospective founders determine the legal frameworks to set up their business. It explains venture capital- why it is not right for every business and the differences in prospective profit returns.
The main difference between small businesses and startups is margin. You probably know somebody who has launched a small business. More small businesses are becoming heavily dependent on technology. This does not make them startups however.
If you own a restaurant that delivers food to the whole city via drones, it doesn't matter what your unique selling point is or how much you turn in per year. You have built a small business. Why? The total addressable market is limited by geography. If you own a franchise of the same type of restaurant all over the globe, it still does not make the chain a startup. The potential to scale up significantly does not exist because the business structure is highly capital intensive. In contrast, by the time Instagram was acquired for $1B, they had 13 employees. This is what makes startups- the ability to scale with very little marginal cost difference.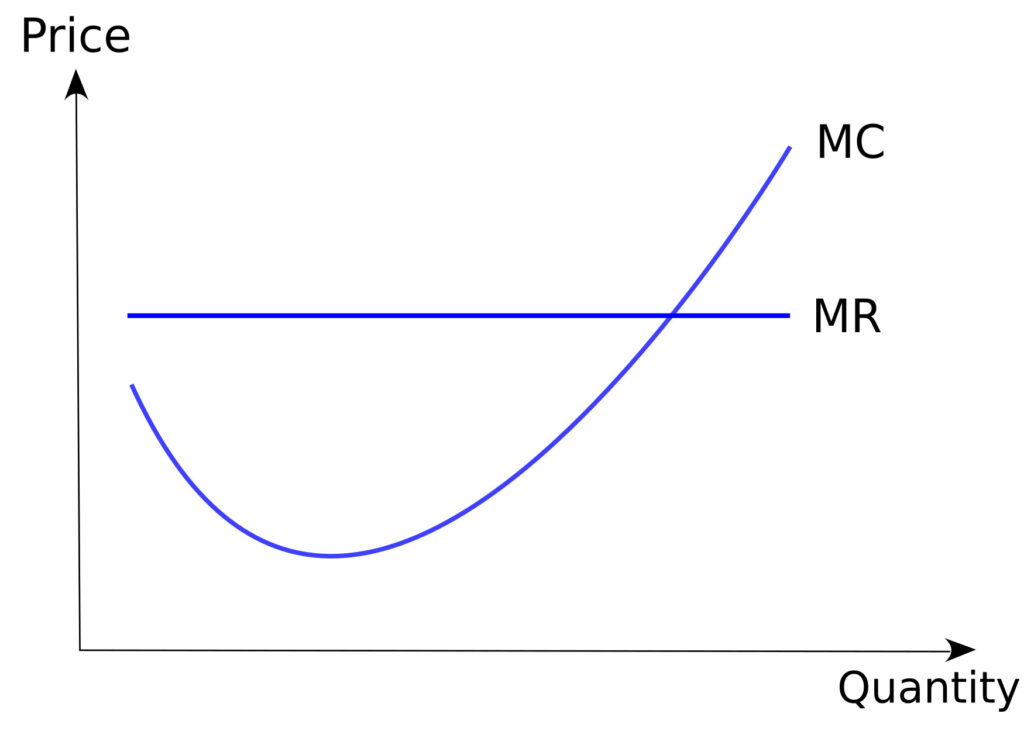 Marginal Cost
Marginal cost is the cost of producing one more unit of goods or servicing one more customer. Startups can easily service one more customer or produce one more unit of goods without having sharp increases in their marginal cost. Or cost of customer acquisition. Small businesses on the other hand have a steep marginal cost, compared to their marginal revenue which is almost constant because small businesses run their ventures in already established markets with fairly predictable consumer behaviour.
Legal Structures
Most businesses are legally structured as C corporations or limited liability companies (LLC). Both structures shield the owners from personal liability for the business's debts and obligations.
Small business owners commonly choose to structure their companies as LLCs or S-corporations. Startups on the hand are almost exclusively type-C corporations because it allows the direct option of offering company stock, which makes it easier to raise money, incentivize employees and attract talent.
C-corporations and LLCs are taxed differently. The government levies C-corps a corporate income tax (30% for companies with gross turnover above N100 Million, assessed on a preceding year basis in Nigeria), as well as a dividend tax rate on dividend accrued per stock. LLCs that are registered as pass-through entities have a little more flexibility on how they are taxed, but their legal structures make it hard to attract outside investment.
Startup Metrics:
Understanding your business and running it accordingly is pivotal to whether it would thrive or die. As a startup or small business, your business is a living entity and your job is to keep that entity alive. This means having in-depth knowledge of all the important business metrics of your venture and making decisions strategically based on where the business is at any point. Here are a few important metrics that startups should measure and take note of:
Customer Acquisition Cost (CAC): This is unarguably one of the most important metrics for startups to monitor. To survive, you need users/customers and it costs money to acquire these users. The customer acquisition cost measured against the lifetime value (LTV) of a single user shows whether your business model is sustainable or not. To calculate the CAC, simply divide all the costs spent on acquiring more customers (marketing expenses) by the number of customers acquired in the period the money was spent. A high CAC means you're spending too much on new customers.
Retention Rate: Are you spending money on acquiring customers and having them leave after one transaction? This could mean a low retention rate. The way to build a scalable business model is to reduce churn and increase customer retention rate. To calculate retention rate (monthly, quarterly, yearly etc):
Customer Retention Rate = ((E-N)/S)*100
Where:
E is the number of customers at the end of a time period
N is the number of new customers acquired during that period
S is the number of customers at the start of that period (S)
Churn: This is a measure of how many people stop using your product. Churn is measured periodically, usually 30 days, 90 days. It is generally more cost-efficient to up-sell to a current customer than to acquire new ones. Keep your churn and retention rate in check.
Revenue: It is all about profitability. It is important to keep track of every cent that the business makes.
Financing Differs As Well
The source of funds for both business types differ. For many small businesses, the source of starting capital is a predetermined amount that goes directly into the business. A poll, ran by the Wells Fargo Small Business Index, found that the average small business requires about $10,000 of startup capital. A third start with less than $5000 of capital.
Startups are high growth-fast growth hybrid companies that target large market potential, so they are structured in ways that are friendly to raising money from external sources.
Venture capitalists and angel investors are usually the biggest financial players in the startup ecosystem. More recently mutual funds have began investing in established unicorn companies.
VCs expect returns between 25% and 35% per year over the lifetime of the investment. Venture capitalists invest in bad companies and have their investments lost as well. This makes them more likely to invest in companies that have proved that they have a functional and potentially high-profit business.
Small businesses have the luxury of time to grow their business. A startup's mission is to fail fast as many times as possible before reaching a stable financial model. Before a startup can reach a fundable position that triggers aggressive expansion, it would have to prove growth over time. In VC-speak, it would have to prove traction to prospective investors.
The Problem With Venture Capital:
Not all companies are fundable by venture capital. Venture capital is a very specific business. VCs essentially are betting on companies to become the next big thing or the next unicorn. Of startups that raised seed rounds, only 1% reached unicorn status of $1B+ valuation. Many funds have diverse companies in their portfolio to mitigate risks. This makes VCs and angel investors only look for companies that are hyper-fast growth with very large total addressable market sizes. Most companies simply do not fit this profile.
Even for companies that fit this description, venture funding is just not that readily available. 98.5% of YCombinator applications are rejected and only 0.05% of startups raise venture capital. In his book, The Customer-Funded Business, two-time entrepreneur and associate at London Business School, John Mullins writes about different ways you can build a successful business with customer funds and completely without venture capital. He offers four different models to building an entity from scratch.
Small businesses are not out of options when it comes to capital sourcing though. Development banks, commercial banks and more recent fin-tech solutions like online lending platforms are go-to sources.
Startup Versus Small Business: why make the distinction?
Understanding the distinction between small businesses, the ways they're set up, how they distribute equity, taxed, difference in margin and financing options could make prospective founders and current business owners evaluate their ventures.