Startup valuation in Nigeria| Africa: Setbacks on the path of a Unicorn Valuation
Startup valuation in Nigeria can be a little tricky considering the a lot of uncertainties that continuously shrouds starting and doing business in Nigeria.
However complex this may seem, there are a few ways to arrive at a fairly accurate valuation with regards to the peculiarities that are descriptive of the Nigerian landscape.
Setbacks to high Startup valuation in Nigeria/ Africa
Track Record
Investors generally lookout for precedence to inform their decisions and validate their findings, if a startup claims it is worth a particular amount and there is not startup in its sector and geographical location that comes close to the supposed valuation by several multiples, it is a sure red flag telling the investor to probe further or simply pull out of the transaction.
Top Startups in the United states by Valuation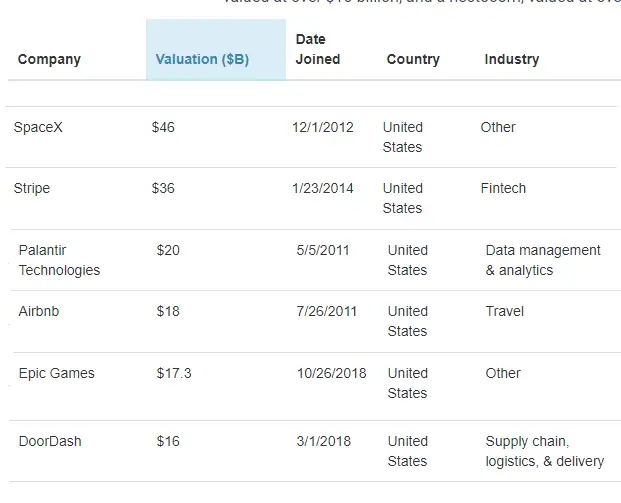 From Data
Notice that there is no single company that is more than 2x the next company on the list. This shows that there is great correlation between location and startup size.
Size of the economy: GDP
Startups generally have their value influenced by the health of the country in which they are domiciled. This is due to the direct economic implication of doing business in the country( which include government policies, and other factors that affect setting up shop )and the indirect impact of the culture and ethnocentric bias of the population.
Recommended: GDP and Startups: Correlations and opportunities for growth
United States GDP
source: tradingeconomics.com
List of top 10 Companies in the United States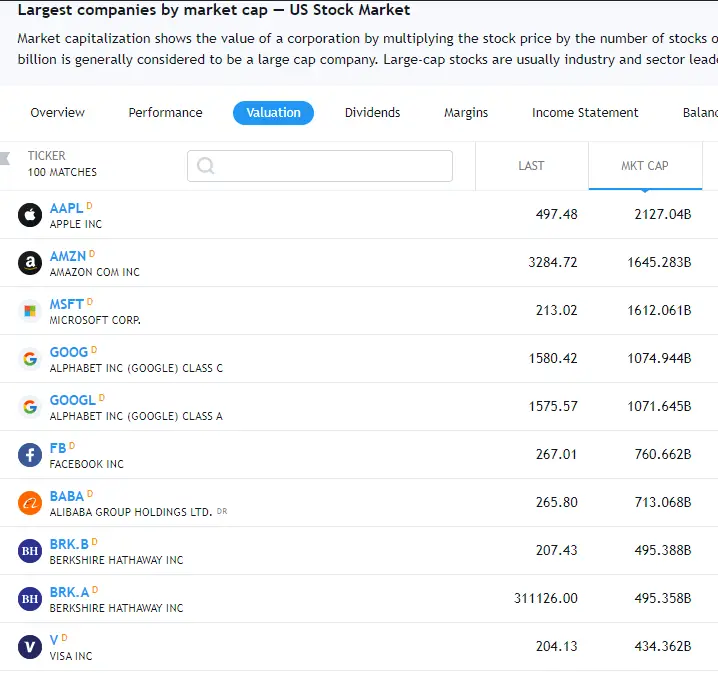 The effective valuation of the top 10 companies is $10.5 trillion which is about 50% of the country's GDP.
Nigeria GDP
The Gross Domestic Product (GDP) in Nigeria was worth 448.10 billion US dollars in 2019, according to official data from the World Bank and projections from Trading Economics. The GDP value of Nigeria represents 0.37 percent of the world economy.
source: tradingeconomics.com
List and valuation of top 10 companies in Nigeria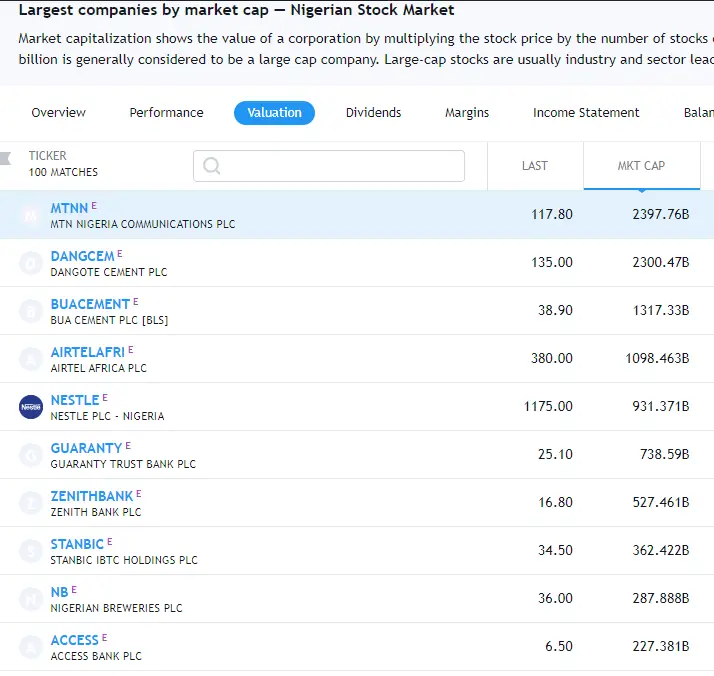 The effective valuation of the top 10 companies is 10.2 Trillion Naira which is a mere 7% of the country's GDP, reflective of the unrecognized agrarian sector of the economy which accounts for about 40% of the economy.
The health of the Economy: GDP per Capita
Israel and Nigeria have very similar GDP but this does not reflect the economy prosperity of the two nations as Israel economy is miled ahead of the Nigerian economy not minding the fact that the GDP is a few billions of dollars higher than that of Israel
The Gross Domestic Product per capita in Israel was last recorded at 35293.40 US dollars in 2019. The GDP per Capita in Israel is equivalent to 279 percent of the world's average.
while
The Gross Domestic Product per capita in Nigeria was last recorded at 2386.90 US dollars in 2019. The GDP per Capita in Nigeria is equivalent to 19 percent of the world's average.
source: tradingeconomics.com
Purchasing Power
The purchasing power of a country greatly impacts the value of starups. A startup generally provides services f products for the people or for businesses that invariably serve the people. This means that either directly of indirectly the startup is influenced by the purchasing power of the people.
A people with more purchasing power will naturally pay more for the same service, or get better quality service which is more cost efficitent to produce than the poorer quality service
GDP per Capita PPP of United States vs GDP per Capita PPP of Nigeria
Take note of the varying axes
source: tradingeconomics.com
Ease of doing business
The ease of doing business in countries differs from one to another. The typical African startup ranks around 100 in the world in the ease of doing business rankings by work background
Nigeria is ranked 131 among 190 economies in the ease of doing business, according to the latest World Bank annual ratings. The rank of Nigeria improved to 131 in 2019 from 146 in 2018.
source: tradingeconomics.com
The countries that serve as the biggest hubs for startups rank between 1 and 50 of the doing business ranking.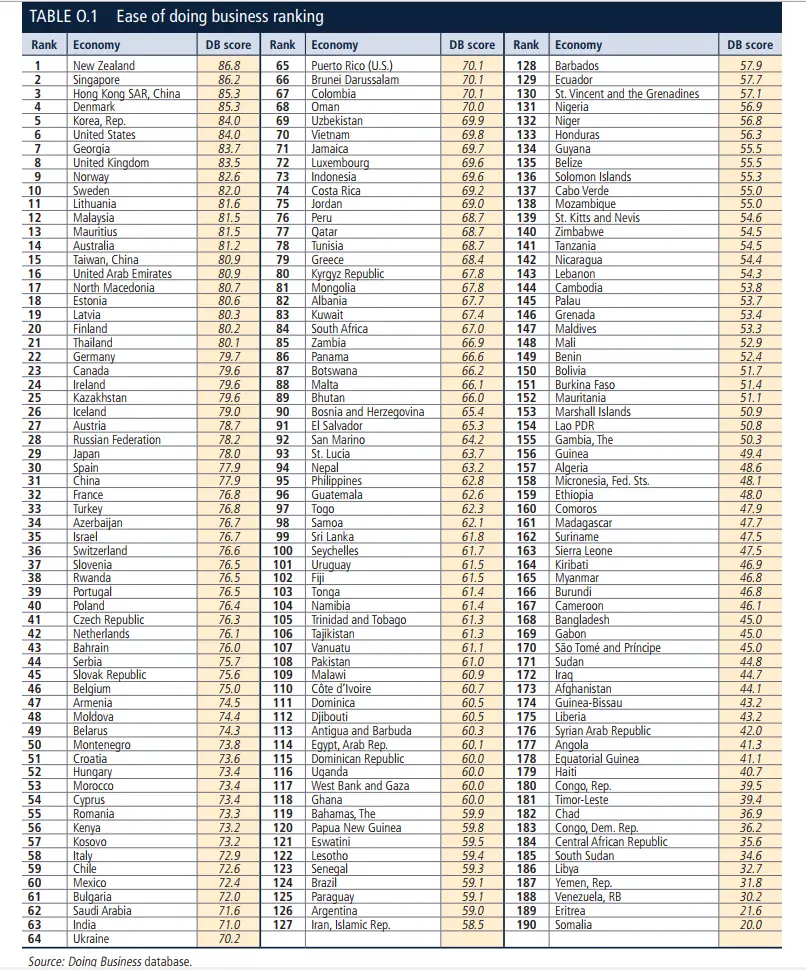 This naturally spells lower valuation for startups in Nigerian or Africa
Recommended: Starting a business in Nigeria
Case study
Fintech
Paga vs Pay pal
Paga
Paga is a payment processing company that also provides mobile money solution in Nigeria reaching unbanked customers
The growth of Paga has been stunning in the last 8 years. Apart from being the largest payment fintech company, Paga has processed $2 billion transactions, aided by over 14.4 million customers utilizing the company's platform. This makes it $6.6 billion worth of transaction processed by Paga since it went commercial in 2012.
Paga has raised $34.7 Million dollars so far
Paypal
 In 2019, PayPal's total payment volume amounted to more than 712 billion U.S. dollars, representing a 23 percent growth from 2018. In 2018, the payment provider's mobile payment volume amounted to 227 million U.S. dollars.
Paypal has raised $216 Million dollars since inception.
Agtech
FarmCrowdy vs Farmer Business Network
FarmCrowdy
Farmcrowdy among many other things provides structured financing to help smallholder farmers boost their production capacity
In the last three years, we have provided structured financing and credit to farmers across several agricultural value chains. FarmCrowdy has raised $15m USD for 25,000 farmers, cultivated on over 17,000 acres of farmland. raised 3,000,000 broiler chickens, processed 2,000 fit-for-slaughter bulls

Farmcrowdy
Despite all these laudable achievements, it is way behind the average Agtech startup in The Unites States.
FarmCrowdy has only been able to raise $2.4 million in funding
Farmer Business Network
Farmers Business Network is a farmer-to-farmer network developed to help farmers optimize their financial performances.
Farmer Business Network has received about $571 Million dollars so far in funding
Recommended: Early Stage Startup Valuation Explained
These same sector varying funding is testament to the different playing groud that the two economies present.
Going forward in valuing your startup these must be properly reflected, in expected valuation, more efforts into growing your startup.
How NOT to value your startup in Nigeria
Blind Comparison
It can be tempting in an era of unicorn and decacorn startups to aim for the extremely high valuations, this might mean chasing shadows and living under smoke screens as you try to plug in data here and there and make everything seems perfect to investors when in reality you should be focussing on building a business that can withstand the harsh businesscape of Nigeria/ Africa as the case may be.
The Unicorn Startup
A unicorn startup or unicorn company is a private company with a valuation of over $1 billion. As of August 2020, there are more than 400 unicorns around the world. Variants include a decacorn, valued at over $10 billion, and a hectocorn, valued at over $100 billion.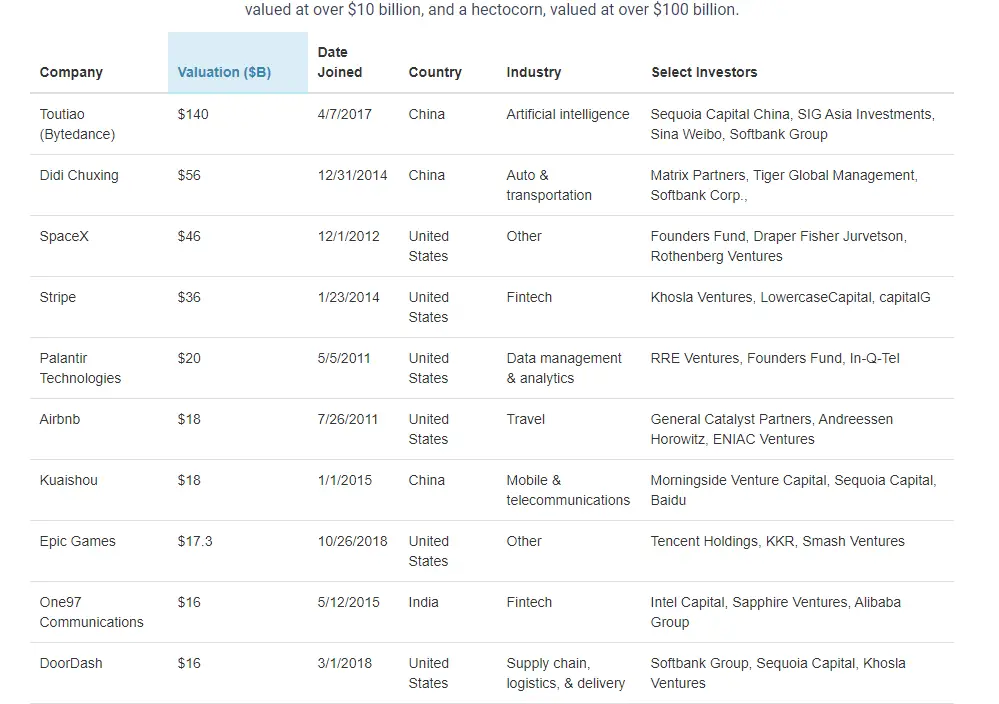 Afro-Unicorn Startup
In the case of Africa, the game is quite different
As cited by Prof. Ndubuise Ekekwe at Tekedia, the effective valuation of a unicorn startup in Africa(Afro-Unicorn ) should begin from about $25 million dollars, this correctly reflects the conditions surrounding doing business in Nigeria
Finally
The value of a startup should utmostly reflect the value the startup has added, is currently adding, has the potential to had to its immediate surrounding and the world at large.
Any valuation that does not correctly reflect this status quo is a misappropriation of the system of the validation set up my man – this will eventually be punctured going forward.
Feel free to leave your comments.