The Business of Innovation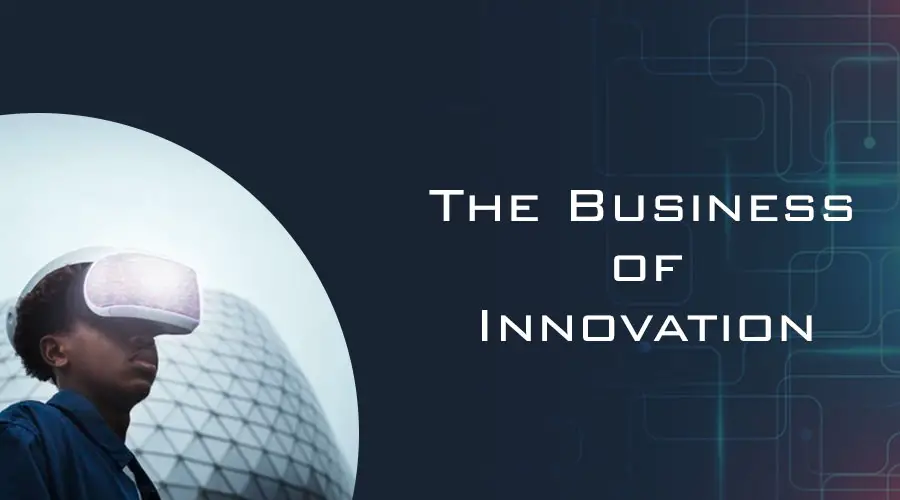 The world keeps evolving each day, new methods and inventions are being rolled and gradually the conventional way of doing things is being rejected. A business-oriented person should be aware of the fact that eventually, the demands of the public will change and he or she has to rise up to the challenge it risk being left behind. In the fashion world today, some veteran designers have stopped being a thing because they didn't evolve, because they didn't come to term with the fact that changes must be made.
To run a successful business today, two things must be taken note of, one of which is Change. Change is, practically, the only constant thing today. There will be changes in everything, either good or bad, external or internal.
External changes are those changes that occur independently of the business, that is, they are caused by other factors such as;
Rise of an opposition brand. When a new brand comes up with the same product and offers the consumers better options and benefits, the familiar brand will inadvertently be affected. Sales will be different because most people will want to patronize this upcoming competition, they'll will want to test them out and give them benefit of doubt. Even if the competition turns out not to measure up against the familiar brand and they want to go back and purchase that which they are used to, sales will be affected first.
Coca Cola vs Rite
A perfect case study for this is Coca-Cola and Rite company. Coca-Cola has been in existence for years producing various drinks like Coke, Fanta, sprite and Eva bottled water and suffice to say that everyone knows the brand name Coca-Cola. Then, Rite came on board, deviating from the sausage rolls everyone knows them for and started producing drinks also, drinks like bigi cola, bigi orange, bigi tropical and the likes. They gave Nigerians more value for their money by giving 20% extra drink for the price Coca-Cola sells the usual size. Bigi drinks where the rave at the time and gave Coca-Cola and PepsiCo a run for their money, before long these brands started rolling out bottles to accommodate 20% extra also just to gain their clientele back.
The point of this case study is that, as of today in Nigeria, less and lesser people are still choosing bigi drinks over Coca-Cola, as questions of quality have been raised and people finally accepted that Coca-Cola deals with quality over quantity while same can't be said for Rite company.
Season. Some products are seasonal, that is they can't be used at some periods and an example of these are winter outfits. A company that produces comfort clothes during cold will experience a change during summer because one can certainly not dress up for winter when the sun is out in full force. Now, one wouldn't expect this company to fold up or put a pause to their activities during the summer right?. This is enough reason for such company to diversify and make outfits for summer rather than sit summer out and waiting for winter.
Then we have the internal changes from within the company, these type of changes can easily be rectified since it's an in-house issue. Example of such changes is:
Less commitment to quality and more focus on profits. This has been one of the greatest short-comings of businesses today. An outfit is started and they invest in producing quality just to gain people's favour and once they are sure their feet are firmly rooted in the hearts of people, they yank off their carpet of quality, figuratively speaking. They begin to pursue how to rake in more profits and their conscience is sold out.
Some even retain the quality but at the expense of consumers money, that is, they inflate their prices due to the assurance of their quality and the thought that they are the best at what they do and would always be the first choice of consumers. Eventually, consumers will detect this change and opt for a brand with better quality. This can be rectified by bringing efficient people on board, people who are passionate about satisfying the consumers need, people who know the profit is secondary.
To further boost the hopes of winning back the consumers, a good creative team is needed to come up with good and practical ideas.
The second important aspect that must be noted is the speed of change. If the people's demands are changed and the company doesn't detect this in time to satisfy this demand, a more swift brand will come up and potential customers will cross-carpet towards where their demands are met.
Case Studies; The Mobile phone Evolution
A classic case study of this is Microsoft. Microsoft was widely known for the production of desktops, then when they moved to producing mobile phones, they created ones that looked like mini PCs. They wanted to be different from the regular Android and Apple phones so they created Windows phones which wasn't accepted as much as its counterpart. They identified the move from desktops to cell phones late and then didn't do well enough in moving with the change appropriately.
The first smartphone was created in 1992 and sold to the public in 1994. At the time, the Simon Personal Communicator (invented by IBM) was the most advanced phone but it had nothing on today's smartphones. It wasn't accepted fully by consumers because it was a shift from the usual landlines they were used to and it sold just about 50,000 units in 6 months.
Then Blackberry came on board with Blackberry 5810. Blackberry was designed with business professionals in mind and kept releasing newer models into the market till iPhone became the rave and Blackberry eventually bowed out of the market in 2017.
Apple iPhones came on board in 2007 and sold 1.4 million in its first year alone. As the years went by, iPhones have become the standard for a smartphone as newer models are being released frequently.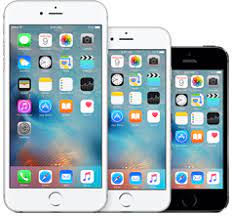 The first Microsoft Mobile device was first launched in 2010, with Windows phone 7, newer version were released till the eventual downfall. The highlight of Windows phone sales was when Microsoft partnered with Nokia and the Lumia series took over the market. Eventually, consumers lost interest in the windows phone and active development ceased in 2017.
The ability, the mastery of both change and the speed of change can be termed Innovation. An innovator is that person who is able to identify the need for change and the right moment to put this change into good use. An innovator injects new products, new inventions into the economy with ease and little or no complications.
The point of innovation is that the public do not even notice the changes happening, they just go with the flow and keep welcoming the change.
Sources.
Owen Andrew, 2018. The history and evolution of smartphone:1992-2018 {https://www.textrequest.com/blog/history-evolution-smartphone/]