Creating a Sustainable Market
Market can be created!
The driving force behind the creation of any product, goods and service is market availability.

Ugwuala B.N.
Many a time when a new idea is conceived people will always give reasons why it will fail, and one of it is there is no market to contain it, or how do you enter into an already congested market, excluding the possibilities that are entrenched in it.
As a producer of any kind one should take into consideration the customer and final consumer while producing a product.
Sustainable markets can be loosely defined as those that contribute to stronger livelihoods and more sustainable environments.
THE NIGERIAN STATE
Nigeria is the most populous African country, is often controversially referred to as the poverty capital of the world.
Millions of people in Nigeria live below the country's poverty line of $381.75 (137,430 Naira) per year according to estimations obtained from World bank poverty data.
What seems as the most obvious solution to this problem is assisting the poor to fix these visible sign of poverty by providing alms of diverse kind, which over the years has been a futile effort.
What if we create a lasting prosperity instead of fixing poverty?
SEEING BEYOND THE STATUS QUO
When Mo Ibrahim wanted to start a mobile phone company in Africa people gave reasons why it was not going to work, it was perceived as a failure even before commencement.
The mobile phone was used to distinguish members of different classes, as it could only be afforded by elites and aristocrats.
How can Africa, a continent with pervasive and palpable poverty, where most people barely feed three times a day, and in which most people have not used a phone let alone owned one come to reckon with this?.
Instead of looking at this Mo focused on issues like how much and time one will save from travelling a long distance to disseminate information.
In what seems like an almost impossible circumstance Mo developed an innovation that made an expensive product more accessible to millions of people, which led to the creation of jobs and other industries.
A similar approach was used by Multipro Enterprise Limited while launching Hypo here in Nigeria to displace the dominant Jik and Harpic by making their product relatively cheaper and more accessible to its users.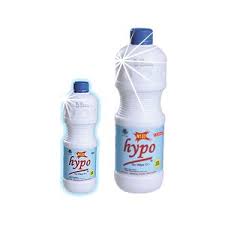 In just 6years, Celtel built operations in 13 African countries and gained 5.2 million customers.
In 2005, the company was sold for $3.4billion.
Today, Africa is a home of sophisticated mobile telecommunications industry providing job opportunities for many across the continent.
In Nigeria, the telecommunications industry generates an estimate of 9% of the total GDP, and the number of mobile phone user is increasing as the day goes by.
The Paradox
An estimated 100 million Nigerians still lack basic sanitation facilities and 63 million do not have access to an improved source of drinking water.
This overwhelming numbers instigated Efosa Ejomo, a Nigerian researcher to co-found a nonprofit organization "poverty stops here" with the aim to alleviate the poverty situation of the nation through provision of access to clean water and sanitation resources.
Efosa wanted to build more wells so as to enable people to have access to good water by funding as a means of solving the problem, which eventually did not work out while Ibrahim focused on creating a market structure.
This same principle has also been applied by many leading industry all round the globe.
Innovation and Creating a Sustainable Market
Innovation can be described as change in process by which labour, capital, materials and information are transformed into product and services of greater value.
Sustaining Innovation
Sustaining innovations are improvements to existing solutions on the market and are typically targeted to customers who require better performance from a product or service.
When Apple's co-founder and former CEO Steve Jobs unveiled the original iPhone in 2007, he called it "an iPod, a phone, and an internet communicator," all in one.
To remain in what we call a competitive market this product has evolved over the years with enhanced ability and today we have iPhone 12.
The idea behind sustaining innovation is that it keeps a product's relevance in a highly competitive market.
When a product fails to sustain its innovation it is either kicked out of the market or reduced in sales. This was evident in ford motors which commanded about 60 percent of the united states auto market in 1921 but reduced to third position by 1936.
Efficient Innovation
Efficient innovation enables companies to do more with fewer resources.
This type of innovation is referred to as process innovation as it focuses on how a product is made. Efficient innovation frees up cash wherever and whenever it is practised, it can play a critical role in retaining customers for a product as it utilizes resources in the most efficient way possible enabling the company to produce better quality products or same products at a cheaper price.
Efficient and sustainable innovations are not necessarily aimed at creating new jobs but are critical in keeping the economy competitive and vibrant and frees up more needed cash for future investment.
Market-Creating Innovation
This type of innovation creates a new market that serves people by creating a new product or making an already existing product more accessible. This innovation serves as a foundation to many of today's wealthy economies and is greatly affected by government policies.
Market-creating innovations can ignite the economic engine of a country.
Successful market-creating innovations have three distinct outcomes. First, by their very nature, they create jobs as more and more people are required to make, market, distribute, and sell the new innovations. Jobs are a critical factor in assessing the prosperity of a country.
Second, they create profits from a wide swath of the population, which are then often used to fund most public services in society, including education, infrastructure, health care, and so on.
And third, they have the potential to change the culture of entire societies.
"One of the things that people don't understand is that markets are creations. They are not something which we can just find. A Market has to be created.  

Ronald Coase.