Consumer Studies: How to Develop Good Customer Relations
Imagine you ordered a new laptop online. You were so excited to receive it, but when you opened the box, you were disappointed to find that it was damaged. The screen was cracked and the keyboard was broken. So, you called the customer service number, but the wait time was long. You waited on hold for 20 minutes before someone answered the phone. The agent you spoke to was rude and unhelpful. He told you that you would have to send the laptop back to the company and wait for a replacement.
You did not want to wait weeks for a new laptop. You tried to explain the situation to the agent, but he did not seem to care. He just kept repeating that you would have to send the laptop back. Typically, you will get frustrated and will not like to do business with that company again right? In fact, you might write a negative review online and even complain to friends and family. This is an example of poor customer relations and its negative consequences for any business.
In our present competitive marketplace, businesses need to do everything they can to stand out from the crowd. One of the best ways to do this is to develop good customer relations. When customers feel valued and appreciated, they are more likely to do business with you again and again.
A satisfied customer is the best business strategy of all.

Michael LeBoeuf,
Also, HubSpot Research states that 93% of customers are likely to make repeat purchases with companies that offer excellent customer service. Business that have developed good customer relations over the years, testifies of sale, trust, loyalty, increased ROI, and brand advocates. The process of achieving the goal was not easy, but baby steps taken by these businesses grew into successful ones. In this article, we will look at how you can develop good customer relations for your business to stand strong despite the competition.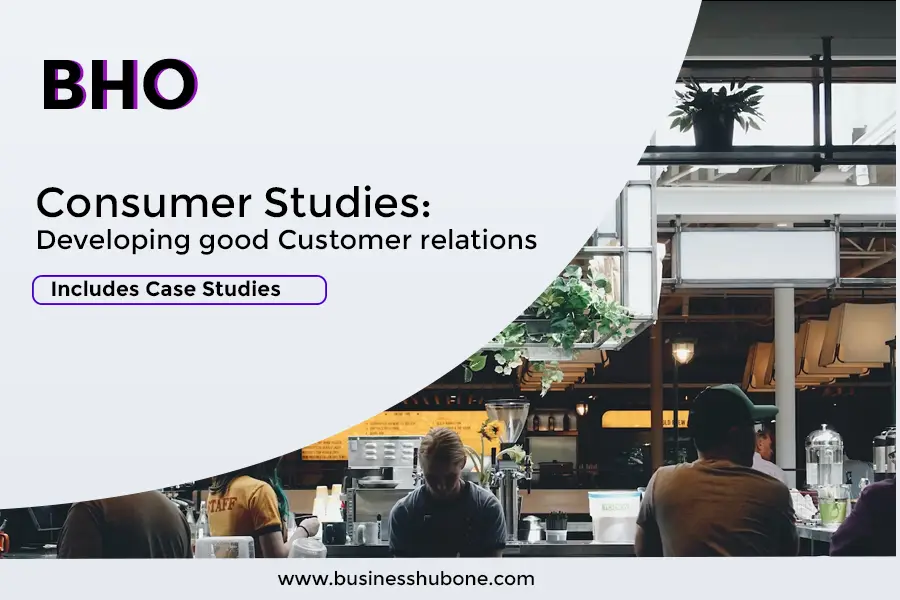 What is Consumer relations?
Consumer relations, also known as customer relations, is the process by which an organization creates, builds, and maintains a positive relationship with its consumers. A good customer relationship entails an emotional connection with customers, understanding their requirements, staying calm and kind, and treating people like humans. This is essential for businesses of all sizes, as it can lead to increased customer satisfaction, loyalty, and retention.
The importance of customer relations
Here are the notable importance and benefits of customer relations for your business.
Improved customer satisfaction: When customers are happy with their experience, they are more likely to do business with you again. This satisfaction can help to reduce customer churn. Churn is the rate at which customers stop doing business with you. By developing good customer relations, you can reduce churn and keep your customers coming back for more. For 86% people, good customer service turns one-time clients into long-term brand champions.
Increased customer retention: Loyal customers are more likely to continue doing business with you, even when there are better alternatives available. According to a study by Bain & Company, a 5% increase in customer retention can lead to a 25-95% increase in profits.
Increased sales: Happy customers are more likely to spend more money with you. Also, as loyal customers recommend your business to others, you make more profits from sales.
Reduced costs: It is less expensive to retain existing customers than to acquire new ones. It can cost up to 5 times more to acquire a new customer than to retain an existing one. So, good customer relations does the trick!
Improved brand reputation: When you build positive customer relations, you create a positive image for your brand. This can make it easier to attract new customers and build trust with existing ones.
Increased employee morale: When employees feel that they are building positive relationships with customers, they are more likely to be happy and engaged in their work. This can lead to improved customer service and a better overall work environment.
How to Develop Good Customer Relations
There are many things you can do to develop good customer relations. Here are a few tips:
1. Understand your customers
Can you create and maintain a good relationship with someone you do not understand? I doubt it! So, it is essential to grasp your customer's preferences and what drives them to effectively cater to their requirements. Before any relationship can be established, a thorough understanding of the individuals you're interacting with is necessary. Creating buyer personas is a valuable initial step. More so, constructing audience personas aids in identifying the reasons and methods by which customers are drawn to your business
Furthermore, by conducting customer interviews, market analysis, and collecting feedback from customer support, customer success, and sales, companies can uncover their customers' requirements. A significant 79% of customers express a desire for brands to demonstrate understanding and genuine concern for them before making a purchase. Additionally, 50% of customers have left a brand for a competitor who was able to stay more relevant and better satisfy their needs.
Take Starbucks as an illustration; they carefully select and roast their coffee beans to guarantee superior flavor and consistency.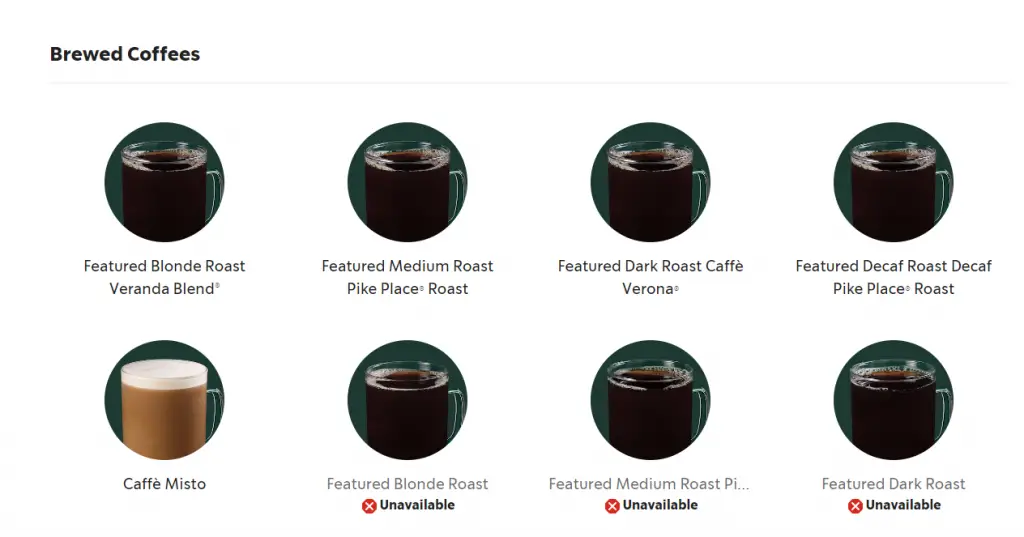 This sets them apart from other coffee producers because they understand the desires of their customer base. Starbucks has earned the trust of customers who anticipate a high-quality coffee experience, whether it's their classic blends or exclusive seasonal selections.
2. Invest in employee training
Your employees are the ones who interact with customers daily, so it's important to make sure they are well-trained. Slide share states that in 2011, 73% of customers fall in love with a brand because of friendly customer service representatives.
So, develop written guidelines and conduct training sessions to ensure your employees can embody your brand's voice and surpass customer anticipations. This could involve instructing them to first acknowledge and empathize with a customer's frustration or illustrating how they can go the extra mile to resolve issues. The training should encompass areas like customer service, effective problem-solving, and managing conflict
Zappos, a prominent online retailer of shoes and clothing, puts its call center staff through an extensive 4-week training program focused on ensuring customer satisfaction before they engage in call handling. These agents do not rely on pre-written scripts, and they never engage in upselling. Their mission is, "the customer is happy – no matter what"
Even though this strategy for extensive training seems expensive, it actually works to Zappos's advantage. The average industry merchandise return rate is 35 percent, but Zappos's most profitable customers tend to return 50 percent of what they purchase.
3. Create a customer-centric culture
This means putting the customer first in everything you do. This includes making sure your products and services meet customer needs, as well as providing excellent customer service. Amazon's core objective is to become the most customer-centric company on Earth. Their initial among the 16 Leadership Principles, known as "Customer Obsession," emphasizes that, "Leaders start with the customer and work backwards"
This model has worked for Amazon for years as they have managed to retain loyal customers who choose them over and over again. A survey revealed that over 2,000+ US customers ,87% of buyers agree to likely buy products from Amazon than other e-commerce platforms
4. Provide excellent customer service
This includes being responsive to customer inquiries, resolving complaints promptly, and providing solutions that meet the customer's needs. Establishing strong customer relationships primarily involves delivering prompt and genuine customer support. An excellent customer service experience distinguishes your brand in a competitive landscape and fosters customer loyalty. Interestingly, consumers are 2 times more likely to share their bad customer service experiences than their good ones.
Furthermore, up to 67% of customers become frustrated and terminate phone calls when they cannot connect with a customer support agent. To circumvent this issue, it's imperative to ensure your customer service is swift and conveniently accessible through online channels such as websites, apps, and social media pages.

"We see our customers as invited guests to a party, and we are the hosts. It's our job every day to make every important aspect of the customer experience a little bit better." –Jeff Bezos (Amazon CEO)
This should be your business blueprint. Apply the foundations of customer service for your business which are Reliability, Assurance, Tangibles, Empathy, and Responsiveness (RATER). Then again, the 5 Cs recipe for customer service which is Compensation, Culture, Communication, Compassion, and Care should not be left out.
For instance, the Ritz-Carlton is a luxury hotel chain that is known for its impeccable customer service. The company has a motto of "Ladies and gentlemen serving ladies and gentlemen," and its employees are trained to go above and beyond to make guests feel special. The hotel might be expensive, but because of their good customer relations, customers troop in on a daily basis.
5. Give self-service options
Since employees cannot support customers 24/7. To ensure your business continues to foster and enhance positive customer relationships, it's crucial to offer round-the-clock support with self-service features. These tools assist customers in quickly finding solutions to common queries. These self-service options encompass chatbots, FAQs, help centers, knowledge bases, and input from other customers.
In August 2021, Zenith Bank elevated its customer service by introducing an AI-powered Chatbot called ZIVA (Zenith Intelligent Virtual Assistant) on WhatsApp. ZIVA empowers customers to conduct all their financial transactions and engage in 24/7 interactions. With this, they have gained more customers because everything is handled stress free. Zenith bank Plc was honored as the best commercial bank in Nigeria at the World Financing Bank Awards held 2023 in London .
6. Listen to your customers
One of the best ways to develop good customer relations is to listen to what your customers have to say. This means collecting and gathering feedback through surveys, reviews, social media, and focus groups. According to Luisa Zhou online statistics in 2023, 98% of customers consult online reviews before making a purchase.
These reviews have the potential to enhance products, services, and customer support. They can also serve as valuable market research. As an illustration, Airbnb conducts post-stay surveys to gather customer feedback, enabling guests and hosts to provide star ratings and written reviews within 14 days after check-out. During this period, neither party can view the review. This has increased customers' trust and reliability in the company.
7. Act on customer feedback
Once you have collected feedback, it's important to act on it. This shows customers that you value their input and that you're committed to improving their experience. You must be responsive to customer needs. This means being available to answer questions, resolve issues, and provide assistance when needed. You must also be friendly and helpful. Customers should feel like they are being treated with respect and that their concerns are taken seriously.
8. Develop a loyal following
To develop a loyal following, businesses need to provide excellent customer service, support a cause, and show appreciation to their customers. Below are other ways to develop a loyal following:
Deliver added value: While customers initially come for a purchase, building a stronger rapport involves offering extra benefits.
Establish expertise: Create informative content, such as a blog or YouTube channel, to educate your audience about your industry.
Reward loyal customer: Develop a loyal customer base and demonstrate appreciation through initiatives like loyalty programs, discounts, incentives, or free products.
By implementing these strategies, businesses can craft a customer experience that encourages repeat patronage. A study reveals Apple's exceptional customer loyalty, with 92.6% of iPhone users planning to remain loyal, compared to 74.6% of Samsung users.
Why so much loyalty? one might ask, This loyalty stems from Apple's commitment to design excellence, premium quality, emotional connection, innovation, functionality, and user experience. Additionally, AppleCare+ offers up to two years of technical support and hardware coverage, even for accidental damage. Furthermore, Apple hosts complimentary workshops and events at their retail stores, covering a wide range of topics, from iPhone usage to photography skills.
Shopify states Apples mission for customer service is:
A: Approach customers with a personalized, warm welcome.
P: Probe politely to understand all the customer's needs.
P: Present a solution for the customer to take home today.
L: Listen for and resolve any issues or concerns.
E: End with a fond farewell and an invitation to return
9. Build a reputable brand image
"A brand is what a business does, reputation is what people remember," says Ted Rubin. Well, a reputable company name is associated with quality, reliability, and trust. When customers have a positive perception of a company's name, they are more likely to do business with that company. This is because they believe that the company will deliver on its promises and provide them with a good experience.
Take Colgate, for instance, a well-known brand that has cultivated a reputation as the upmarket choice for dental health. Customers often gravitate towards Colgate due to this strong brand association.
Establishing a respected company name involves various key elements, including providing exceptional customer service, delivering top-notch products and services, maintaining honesty and transparency, nurturing a robust online presence, and active community involvement. Remarkably, up to 74% of individuals express willingness to forgive a company after an error, provided it is resolved with transparency.
10. Personalize the experience
Customers appreciate feeling like they are more than just a number. This means using their name, keeping their history, remembering their preferences, anniversaries, and birthdays, and sending them personalized offers. Insider Intelligence reports that 53% of customers anticipate a personalized experience, regardless of the communication channel. Also, roughly 80% are more inclined to purchase from brands offering value and individualized encounters.
Starbucks serves as a prime example; despite serving over 100 million customers weekly, they manage to greet each patron by name. Baristas warmly greet customers, ask for their names, and personalize orders accordingly. Banks also adopt this approach to acknowledge customers' birthdays and anniversaries.
The key takeaway is that businesses should establish emotional connections with customers, as Harvard Business Review asserts that emotionally connected customers can be 25-100% more valuable in terms of revenue and profitability than highly satisfied ones.
11. Go the extra mile
Roger Staubach says "There are no traffic jams along the extra mile," and this is true. Going the extra mile means doing something unexpected to make the customer's experience even better. For example, you could offer a free upgrade, waive a fee, say sorry, or send a handwritten thank-you note.
Incorporating a Customer Relationship Management (CRM) tool is also crucial. Such a tool allows you to monitor customer activities, assess their actions, and provide solutions. Coca-Cola utilizes CRM to encourage teamwork and promptly address customer concerns. With CRM software, every member of the Coca-Cola team can detect issues, monitor customer behavior, and utilize social media to promote deals and special offers.
How to reach out to customers
There are many ways for a business owner to reach out to customers for good customer relations. Here are a few ideas:
Personalized communication
Transform your loyal customers into brand ambassadors.
Use visual tools like co-browsing, video chat, live engagement, and even in-person engagements.
Be active on social media to respond to comments and questions. As per Gartner's findings, businesses that do not address messages on social media may experience a churn rate increase of up to 15%.
Start a blog for your business. (Use search optimization technique to appear first when customers search)
Use email marketing to stay in touch with customers and keep them updated on your latest products, services, and promotions.
. Do customers Follow up
Carry out customer surveys. For instance, Netflix collects customer feedback and assembles small customer groups for either in-person or virtual research purposes. They distribute surveys to customers through email
Organise customer appreciation events.
Encourage your customers to do word-of-mouth marketing.
Developing good customer relations: Payday case study
Payday, a Nigerian fintech firm, provides virtual dollar and naira cards for Nigerian users to make foreign platform purchases, currency swaps, payment links, local bill payments, and peer-to-peer transfers. However, recently, the company has experienced a decline in customers due to shortcomings in their customer service.
By March 2023, Payday faced accusations of fraud and scamming numerous Nigerians, as their website became inaccessible, and funds disappeared upon restoration. The site suffered from numerous bugs and would go offline without prior notice to customers regarding disabled features.
Amid this crisis, customers lamented the unresponsiveness of the customer care service, which failed to assist and often left calls unanswered. Even when answered, customers were redirected back and forth, with representatives sometimes requesting customers to restate their issues.
Another Customer wrote on Nairaland,
After two weeks of back and forth with their support," the customer care representative asked the user to refresh his memory about the complaint, as he forgot. "This looks unreal," @abhosts wrote on Twitter

In a subsequent telegram message, the company denied involvement in scamming customers, attributing the issue to fraudsters within the system. They disclosed that the company had fallen victim to phishing attacks. As a response, they committed to educating users on the safe handling of personal information to prevent scams. Communication channels included in-app, push notifications, email, Virtual Banking Halls, and Telegram.
Nonetheless, customers expressed ongoing dissatisfaction with the weak and slow responses via these channels. The company's reputation suffered due to breached trust, inadequate security measures, perceived negligence, and poor customer relations.
Conclusion
Developing a good customer relations is one of the crucial topics under consumer studies. It is vital for every entrepreneur or prospective entrepreneur to have this knowledge if he/she wants to remain in business. Customers are the driving force of any business so your plans, goals, finances and every other thing added in that business should be tailored to favor them.