Whenever people hear of the word investment, what comes to mind is taking advantage of an opportunity or a system where they can benefit, however In the world of Investment, nothing pays off more than educating oneself in doing all necessary research and analysis before making any investment.
The introduction of Investment applications in Nigeria could not come at a better moment, given Naira's recent spike in inflation,  nowadays, Nigerians are finding it less enticing to leave their money in the bank due to excessive Inflation.
 Chaka, an Investment platform, is a technology solution firm with a mission to provide borderless digital investment and wealth management alternatives to every business and individual in Africa, they achieved this by allowing their customers to purchase stocks and exchange-commission (CAC.).
Investments, in general, gives room for individuals to invest in and earn money on stocks, treasury bills, bonds, and other types of assets. The company was founded in November 2019 with its headquarters in Louisiana, United States.  
Chaka's partners include Citi Investment Capital and Drive Wealth and they do not charge for transfers in addition to their customers' usual bank charges, which is a huge plus, they also facilitate the acquisition of dollar assets and the investing of any amount of money in global brands.
Related: Investing in Nigeria
Chaka vs Bamboo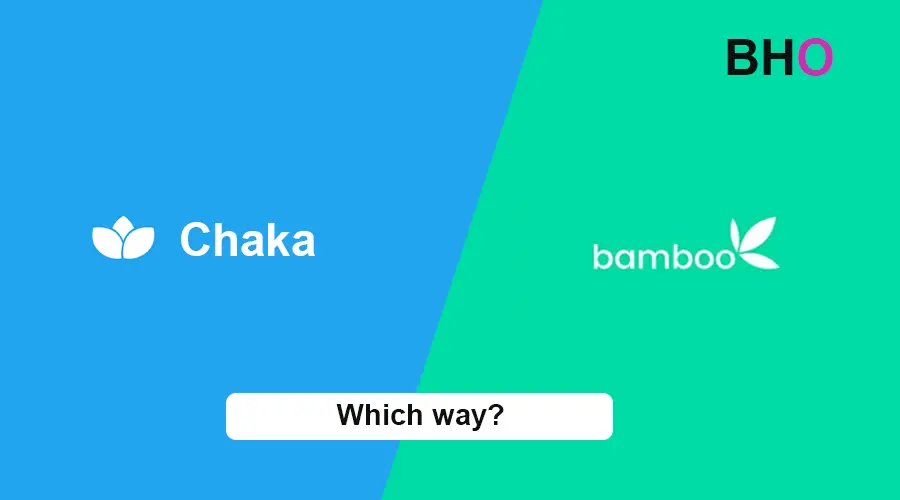 How does Chaka charge its Investors?
Percentage Fees:  Apart from commissioner cent, other brokerage fees are attached to buying and selling stock assets on Chaka that are both domestic and international investments, Chaka charges a brokerage commission ranging from 0.5 percent to 1.5 percent. The fees are divided, according to Chaka, so the more you trade, the lesser your expenses will be.
SEC Fees:  Every stock purchased by Chaka is subject to a 0.3 percent SEC charging fee.
NSE Fee:  Chaka charges investors an NSE charge fee of 0.3% on every stock sold.
CSCS Fee:  Chaka charges investors a CSCS charge fee of 0.378% on every stock sold, and a 0.063% trade alert fee on every stock purchased. Both charges are VAT Inclusive.
Stamp Duties
Chaka imposes a stamp duty charge of 0.075% on every share bought or sold on the Nigerian stock exchange.  They have a very transparent operation, which gives a lot of clarity to Investors. The other brokerage expenses are associated with buying and selling stock assets on Chaka in addition to commissions.
 What are Chaka's sources of income?
 Chaka works as a partner to licensed stockbroking firms in Nigeria and the U.S to facilitate stock investments via its platform. Going future, they generate revenue and promote stocks investment through brokerage firms' commissions, with this, Investors can access over 4,000 stocks & ETFs on the Nigerian Stock Exchange, New York Stock Exchange, using the china investment platform.
How to Invest With Chaka
Once you've signed up with Chaka and completed your KYC documentation, you'll be assigned a CSCS number, which is your brokerage account number synced with the Clearing and Settlement House of the Nigerian Capital Market. Investment can only be done via their website or app.
The team combines Investment expertise, helps to grow money in dollars, diversify the portfolio,  stay up-to-date on financial news from around the globe, employ best-in-class technology to provide reliable digital Investment trading and wealth management solutions that are easy-to-use and easy-to-integrate.
 Chaka also gives instant access to over 4000+ stocks & ETFs on the Nigerian Stock Exchange, New York Stock Exchange, and NASDAQ.
Related: Paystack vs Flutterwave
 Bamboo, on the other hand,  is an investment platform that allows Africans to invest in or trade over 3,500 stocks listed on the New York Stock Exchange or their local exchanges,  from the convenience of their mobile phones or laptops.
Bamboo is a member of the SIPC, that trades using the US stock market, they support fractional investing, which means you can acquire pieces of any stock depending on your Investment amount.
With a market capitalization of over $31 trillion, using the U.S stock market accounts for approximately 85% of all monies invested globally,  bamboo users can almost instantaneously fill their dollar or local currency account and begin buying and selling stocks with just a few taps or diversify their assets by purchasing a stock bundle (called an ETF).
Bamboo is commencing in Nigeria first, with plans to grow across Africa,  employs digital security, and all accounts are held at a top-rated U.S. brokerage, each account is insured up to $500,000.
Bamboo is the first of its type in Africa, and it is allowing Africans to tap into the vast possibilities of global markets.  They have over 3000 assets on offer including US stocks, REITs, and ETFs.
 You can trade shares from top companies like Netflix, Microsoft, Tesla, and Facebook, Chaka, Trove and Bamboo is ideal for people who want a more hands-on approach to asset management.
As both platforms have different asset offerings, your choice will depend on your risk appetite, as more experienced investors may prefer to invest directly in the stock markets than purchasing in investment plans.
In conclusion, while there may be small differences between what the platforms charge, they're all significantly cheaper than hiring a stockbroker.