Paystack vs Flutterwave: The Best Payment Processor?
Paystack and Flutterwave are easily the top payment processors in Nigeria. Payment processing has become a really lucrative business in Nigeria
Paystack

Paystack boasts of having the best transaction success rates in the industry with a bold claim that "If a transaction fails on Paystack, it's improbable it'll work anywhere else."
The Startup achieves this transaction success rate by
Direct Bank Integrations
Paystack is directly integrated into some of Nigeria's largest banks, ensuring a near-100% success rate for many card transactions.
Intelligent Routing
Paystack dynamically routes transactions through different gateways and processors, ensuring optimal payment pathways, and high success rates.
Flutterwave

Flutterwave's vision is to make it easier for Africans to build global businesses that can make and accept any payment, anywhere from across Africa and around the world.
Flutterwave, founded in 2016, boasts of a team of ex-bankers, entrepreneurs and engineers.
Related: Best Payment processor
Pricing
Paystack
For Local transactions paystack charges 1.5% + NGN100. The NGN100 is waived for transactions below NGN2500. Local transactions fees are capped at NGN2500
For International payments Paystack charges 3.9% + NGN100. International cards are charged and settled in Naira by default, but you can also choose to get settled in USD.
Flutterwave
For Local transactions, Flutterwave charges 2.9% per transaction. The maximum charge for each transaction is also capped at NGN2000
For International transactions, Flutterwave charges 3.8% per transaction. When making international transactions, Flutterwave is slightly cheaper compared to Paystack, however, for local transactions, paystack is very much cheaper compare to Flutterwave.
Features
Paystack
Below are features that make paystack stand out as a payment processor.
Payment Processing
Paystack allows users to accept payments from customers both locally and internationally.
Paystack supports
Card
Bank Account
Bank Transfer
USSD
Visa QR
Mobile Money
The platform does not have a point of sale terminals(POS) yet!
Payment Pages
With paystack, payment collection is made easier with payment pages that can be customized for particular products. These pages can provide final descriptions of the product and serve as landing ages to create a better user experience for customers.
Invoices
Paystack allows users to send invoices to customers easily, this helps create a professional feel to the process of accepting the payment
Recurring Billing
Recurring billings allow you to bill users recurrently as payment for a subscription. This feature reduces the clumsiness in processing the same set of payments over and over again.
Custom Payments
Paystack has well-documented APIs that allow developers to build everything from simple projects to complex financial solutions that can serve thousands of customers.
Flutterwave
Below are the features that make Flutterwave stand out as a payment processor.
Payment Processing
Flutterwave checkout is the easiest way to collect payments from your customers anywhere in the world. On web and mobile.
Paystack supports Card, Bank accounts, Bank Transfer, USSD, Mpesa
Collect payments in over 150 currencies all over the world.
As a business owner, you can collect payments from customers in over 150 currencies, including Naira, Dollars, Pounds, Euro and Yuan.
Virtual Mastercard and VISA cards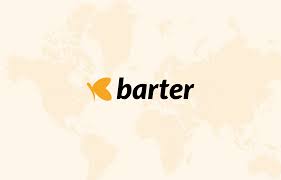 Barter by Flutterwave is an innovation that allows you to create virtual cards for online transactions.
Flutterwave allows users to create cards for a team, add spending limits, and make them site-specific.
Using the Flutterwave API, you can instantly create and manage virtual cards. Cards can be used instantly through mobile wallets and global websites.
FinTech business Integration
With just a few lines of Issuing API code, the possibilities for your new FinTech business(es) are endless.
Invoices
Flutterwave allows users to send invoices in multiple currencies to customers easily, this helps create a professional feel to the process of accepting the payment
Platform Integration
Flutterwave integrates well with a number of platforms, a number of them are Shopify, Sage, Xero, Quickbooks by Intuit, Zoho, Squarespace
Customer Support
Paystack has been described by Patrick Collison, CEO of Stripe as a fanatically consumer-oriented brand. This speaks well of their customer support tenacity.
Conclusion
Paystack and Flutterwave have over time both proved themselves to possess very reliable payment processing systems. Their competitive pricing can make a choice between them hard to make.
For recurring small local transactions that are usually under NGN2500, Paystack is the optimum choice, for transactions that are slightly higher than that, Paystack remains the obvious choice. In Short, Pricing-wise, Paystack is the best for local payment processing.
For International transactions, Flutterwave has the best pricing.
Overall, Choosing between Paystack and Flutterwave can be based on one's liking as both platforms are up to the task of accepting payments both internationally and locally.