Gokada's super app ambition: Challenges and opportunity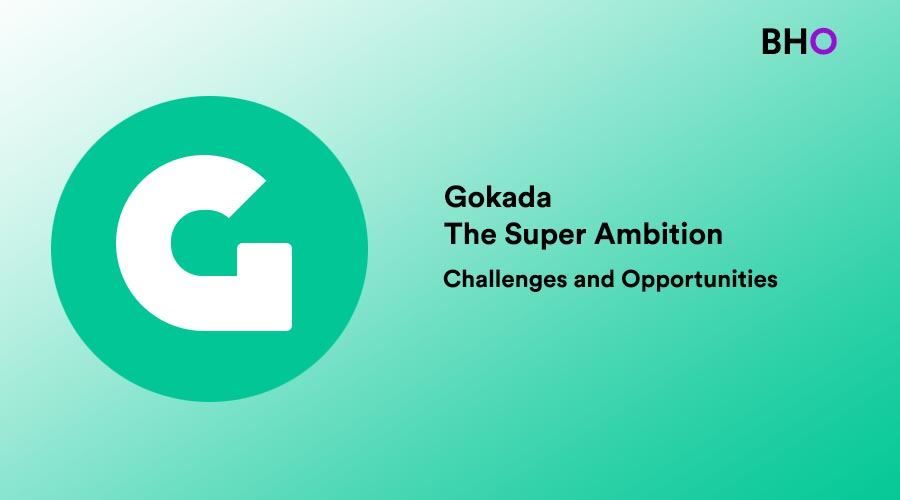 Transportation is one of Nigeria's most pressing issues, with a population of over 200 million in Nigeria , and  no sufficient structures[e1]  in place to ensure safe and effective transit.
The business of running motorcycles in Lagos urban areas, has expanded over time not only due to Nigeria's high unemployment rate but because getting around a crowded city like Lagos in cars or buses can be exhausting, nonetheless, the goal is to hop on one that guarantees safety.
Gokada, a company that succeeded in generating early work possibilities for Lagosians was founded in 2018 and is one of two startups in Nigeria that pioneered the bike hailing idea, established in 2018, It was inspired by a desire to solve Lagos' transportation challenges,  by utilizing technology such as mobile apps to connect customers with the retailer.
After its ride-hailing service was outlawed by the Lagos State government, Gokada shifted its focus to logistics, and it is now becoming one of the most renowned delivery brands for many local businesses.
The ride-hailing platform has introduced a super app that allows clients to access food delivery, e-commerce and vehicle hailing services in one spot. It is a  single channel that allows users to access the company's ecosystem of services.
 Their motive is also to take advantage of Nigerians' growing knowledge with eCommerce, as more businesses of different kinds, make use of all social media platforms to market one app.  Customers using the Gokada logistics and Gokada food deliveries separately asked that it should be put together as a single platform.
Having listened to feedback from their customers on what they wanted,  statistics recorded that immediately it was put in place,  delivery volume skyrocketed 100-fold, revenue also doubled tenfold, and yearly transaction value Increased by 100 million after the pivot.   Achieving this is a growing shift from previous activities, which makes it easier for customers to have all services in one platform
.
The reward is that food delivery in Africa, delivered by the Gokada platform will be a springboard for getting people to trust and use other products associated with their brand. 
Gokada made use of different social media platforms, On that premise, they established a lofty goal, which is to have drivers pick up and deliver every delivery in Lagos in under two hours.
However, there are several challenges,
The Death of its founder: Following the early demise of its founder Fahim Saleh in New York last year, the Nigerian company has been unable to demonstrate its vision towards developing a secure technological and operational foundation for its future.
Legal challenge. The reactions trailing the decision to arrest motorcyclists are yet to abate, since the announcement of the ban in the year first February 2020.  The restriction, which went into force on February 1, 2020, has resulted in the layoff of numerous employees and financial losses for the investors.
Payment functionality: While the services in a super app may vary from one platform to the next, payments is the defining feature that binds them all together. For the time being, Gokada just offers a fraction of that, namely a wallet function and the ability to pay for various services using a debit card.
"Distance challenge:  It is not the ideal solution for long-distance travels or transporting large material; nonetheless, unless the system is upgraded, it will not be safe to move heavy cargo nine times out of ten.
Vulnerability to seasons and weather Impact. Extreme weather occurrences are influenced by climatic factors, which are natural occurrences that cannot be stopped by Gokada riders,, hence there must be an improvement in the system that aids in the management of their clients during extreme weather conditions. 
Like, as identified, there are challenges, but the prospects are also enormous.
Collaboration with established firms:  Gokada constantly secures collaborations with numerous established firms,  these companies swiftly will adopt Gokada's logistics fleet of over 1,000 motorcycles and invest in their assets, hence establishing oods-in-trans an insurance policy that protects them in the event of a loss.
The collaboration becomes a mutual relationship where they both benefits from one another. payment is linked to networks like Paystack and other foreign platforms.
Massive Use of technological tools: The same evolution gave birth to 'Gokada for business,' a tool that allows businesses to create different user profiles for employees in different departments. Although the company has a single Gokada account, that keep track of  each unit deliveries independently.
The brand is known for how well, it has educated its pilot in learning various technological tool that safeguards their safety and that of the passengers. It is an organization that strongly believes in continuous product improvement.
Ensures Safety and Trust: To avoid using phones, pilots are given directions via a Bluetooth headset hung next to the helmet, which has resulted in a decrease in the frequency of reported incidents. Speed limiters are present, and if a bike exceeds 65 kilometres per hour, the office is notified. Trips are checked by safety and compliance staff for individuals who go beyond the estimated speed limit or violate traffic laws.
Provision of Jobs opportunities: They have been a sponsor to provide work for at least 5000 riders. Not only has the industry of running motorcycle and food services in  Lagos metropolitan areas have grown over time, but it has also grown in response to Nigeria's high unemployment rate. Despite its growing popularity, the Gokada bike platform will continue to prioritize customer safety.
Okada plans to use the funds generated to expand its ride volume, delivery service, as well as build a network that provides goods and services to its drivers.
 They will create an Amazon Prime-type membership,  a system around the driver that provides them more service.
Water transportation: Gokada is also looking into venturing into the water transportation business, which will be an added Stream of income.
Gokada is heading to becoming, one of the biggest logistics businesses in Nigeria, With its current trajectory, continuous innovation and expansion.
---
 [e1]sufficient and efficient