Clubhouse: An Emerging Social Media Giant?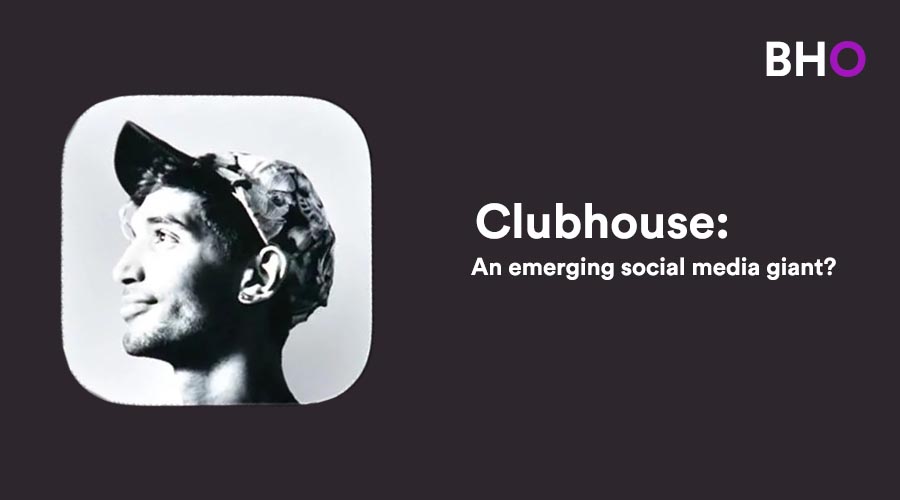 Voice is a strong medium for people to connect, share, learn, and form lifetime relationships. No doubt, this contributes to the invention of social media apps and renders their use germane in our contemporary days. In recent times, there has been a slew of budding social media apps, but one that has been gaining traction is the Clubhouse App due to the myriad of opportunities it provides.  
The Clubhouse App was launched during the pandemic when everyone craved interaction with someone, anyone, or interaction beyond the images from binge-watching several shows or movies in a world that was locked down and socially distanced. When it was first launched in April 2020, it hosted only a few numbers of users. However, recent statistics state it has hit over a million users! The excitement and fear of missing out on the Clubhouse App (despite only being available on the App Store) are what has influenced good people willing to join.
The Clubhouse App?
The Clubhouse app is an audio communication tool or an audio-based programme that allows you to talk to individuals in different virtual rooms through voice recording. Clubhouse debuted in March 2020. While it shares similarities with podcasts, it is essentially a free-flowing podcast.
This exclusivity and presence set it apart from other listening interfaces such as podcasts, which are recorded and can be replayed at convenience. Interestingly, you can also contribute value by engaging in the conversation.
It can be downloaded on the App Store, and an individual simply waits for an invite from any of their contact willing to grant them the invite. One of the unique features of Clubhouses is that it's a live virtual programme that you can't listen to later, or even pause the audio you are listening to in the room you are in. You are expected to be present to participate in the conversation.
The app has continually been upgraded for easier use and better interactivity for its members. At every second of each day, new voices are being welcomed, and individuals can create new rooms for different quality conversations.
Who uses Clubhouse?
The Clubhouse App is available for everyone interested in joining the app. The app has found its way into the heart of several high-profile persons, ranging from Kelvin Hart, Elon Musk, Chris Rock, and others who are just a few examples, their presence has made several people want to connect with them.
A Sneak-Peek into the Clubhouse App
Signing up is simple, once you're there, you can choose from a variety of interests and rooms you want to visit. Once you are registered to a room, anyone who is listening in can "raise a hand." The moderator of the room has the final say on whether or not you are allowed to speak. After the meetings, you are not to allowed to share recordings.
To many, this is their chance to get in on the ground level of the next big platform and find success, which is almost impossible to do on the big, established platform, as It comprises everything from technology to comedy, and everything in between. The clubhouse will make recommendations for rooms to visit.
Clubhouse App: Prospects
Audience growth and Networking 
The Clubhouse App is the only platform that makes you feel like you have a personal relationship and connection with the people you're chatting with; you're not just tweeting or posting on their timeline.
When you eventually gain access, the app presents you with a page filled with conversational subjects to pursue, ranging from sports to technology to internationals, celebrity talk shows, music evening networking events, real-life discussions to spirituality, and so on with members of the Clubhouse App are eager to share as, much information as possible.
You can identify people who share your interests in each niche and follow them. The higher the subjects and people you follow, the more likely you are to receive recommendations for a room that matches your preferences.
Security, Protection and Encryption
Findings revealed that Clubhouse records meeting and then deletes the recordings after each conversation. This means no one has a trace of any information you have spoken or has been said, which rules out the end-to-end encryption. Aside from giving a hundred per cent security guarantee, it also helps in getting rid of unwanted records.
The app doesn't give individuals the right to delete any account unless you send an email to a support account as compared to others like Instagram which does not have that benefit. There is no way to delete your account in the app since there are no instructions on how to do so.
Existing Opportunities
A single day in the Clubhouse can link you one-on-one with some fantastic people in your business, potentially leading to a lifelong bond as well as a working relationship. In addition to an invite-only exclusivity, what makes a clubhouse distinctive is that it is fully an audio-based social networking site, community.
Going into the immediate future, Clubhouse is highly business eccentric with the majority and personal specialized growth topics. People have grown the passive aspect of listening to podcasts to learn or enjoy themselves on the road.
Monetization Opportunities
The Clubhouse is a great idea for making financial gains as a user can easily have direct contact with any person without necessarily asking them for their contact, all you need is an invite, afterwards, you can connect and send them links to your mail. It is a medium to advertise and network with like minds.
There is a propensity that other social media giants such as Instagram, Facebook and so on will soon imitate the concept behind it to keep their users glued to their social media networks. Therefore the bias that Clubhouse will die off or at least not have the kind of influence other big social media giants have, doesn't hold reasonable or convincing ground.
The possibilities emerging from this novel app is simply inspiring. Soon, we may see greater users signing up on the platform to exploit the numerous prospects it provides.