Online investments platforms are fast becoming the go-to for Nigerians looking to invest in bonds, stock etc. With the rate of inflation in the country and the daily rising price of foreign exchange, it has become a necessity to understand how investment platforms work.
Unlike some years ago when you had to either be a banker or a stockbroker to be able to buy and sell from the stock market, these days from the comfort of your homes you can purchase all the bonds and stocks you need. However, it is important to have a grasp of how these online investment platforms work as they are the future of investment.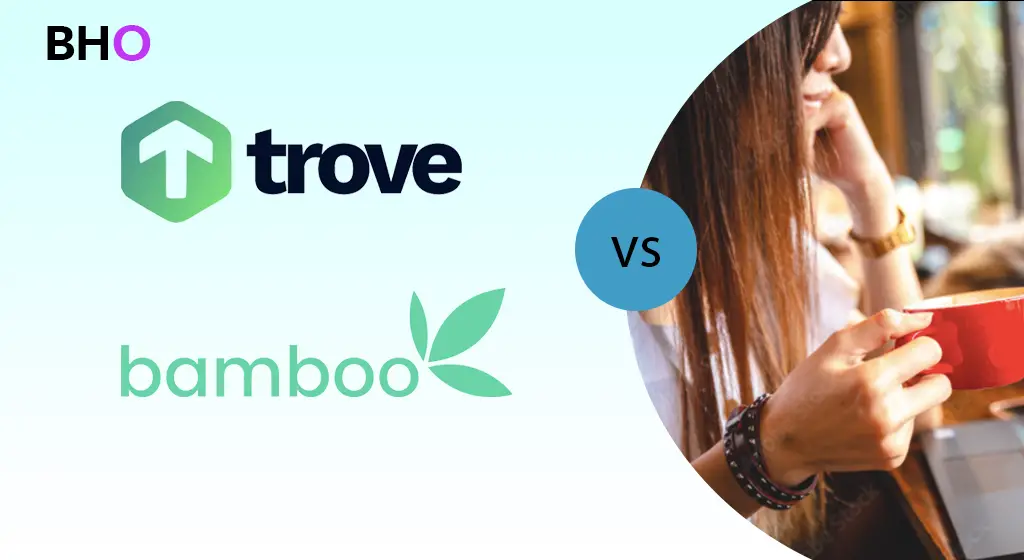 Trove
If you are looking for an investment company that allows you to invest with little money, then Trove is a good place to start from. It is an online investment platform that allows you to invest as little as #1000 or $10 in foreign and Nigerian bonds, stock etc. The company was established in 2019 and is led by three young Nigerians; Oluwatomi Solanke, Desayo Ajisegiri, and Austin Akagu. Trove allows you to invest in local and international bonds and stock. It includes US equities and exchange-traded funds (ETFs), American Depository Receipts (ADRs), Nigerian Stocks listed NSE, and mutual funds. It has its headquarters located in the United States.
It partners with MasterCard, Verve, Visa, 213 Capital and PayStack to ensure a smooth flow of funds. It also partners with Sigma Securities Limited a firm regulated by the NSE & Securities and Exchange Commission and DriveWealth Limited LC, a regulated member of FINRA/SIPC which holds the US trading accounts on Trove. There are over  four thousand trade options to trade Tradable stocks on Trove with each trading account on Trove is insured for $500,000
How Does Trove Charge Its Investors?
Trove charges a brokerage commission of 1.35%, it also charges a 1% commission for every sale and purchase made on your dollar wallet. The more you trade the cheaper it is, if you make trades above 200$ on the Trove website you get a discount. On the naira wallet, the charges are SEC (Securities & Exchange Commission) – 0.30%, CSCS Trade Alert – ₦4.20, VAT on commissions – 5% of NSE, SEC & Brokerage fees. Stamp Duty – 0.075%, Brokerage – 1.35%, Platform Fees – 0.5%.
How to Invest With Trove
Investing with Trove requires just a few steps. Firstly you download the Trove app on the Google play store, it is also available for iOS.Trove's app interface is simplified to help even first-time investors manoeuvre their way around, the app requires basic and easy to find details and information Trove makes provision for both a naira wallet and a dollar wallet in its app. The naira wallet allows you to trade in local Nigerian bonds and stock while the dollar wallet caters to all the foreign investment needs.  Trove accepts naira cards and naira accounts. If you want to purchase US equities, you purchase using your dollar account by putting in the amount in dollars you want to fund your wallet with, it then provides you with its equivalent in naira for you to pay. Trove processes value in time, if you make a sale you can get your cash out in about 2 to 3 days.  After your account is verified, you can start trading.
Bamboo
In November 2019, Bamboo was founded by Yanmo Omoregbe and Richmond Bassey two young Nigerians. Bamboo is an online investment company that allows you to buy and sell US-listed stocks and bonds with your mobile phone or laptop. Bamboo was established to ensure that everyone that is interested in investing has a platform that they can use to invest easily without necessarily involving a stockbroker. It provides over 3000 options in foreign and local stock to pick from. You don't necessarily have to break a bank to invest in Bamboo as it offers investments from $20 and above however, it only has a dollar wallet.
 Bamboo partners with DriveWealth Limited Liability Company a top-tier U.S. brokerage firm and a member of the Securities Investor Protection Corporation (SIPC) in the US and Lambeth Capital in Nigeria firm that is duly registered by the Nigerian Stock Exchange (NSE), and Securities and Exchange Commission (SEC). Each users account is insured up to $500,000.
Bamboo's requires you to wait a few days after selling to get value. It also has a feature that allows you to gift stocks to another person.
How does Bamboo Charge Its Investors?
Bamboo charges 1.5 % as commission on every purchase and sale of US stocks you make.  Bamboo offers better value for investments less than $ 200.
How to Invest With Bamboo
Download Bamboo for android or iOS and follow the steps required to register. After verifying your details especially your BVN you can begin to explore Nigerian and American stocks. Fund your naira and dollar accounts to start buying and selling shares. The app allows you to track your progress and make necessary adjustments. You can make payments using Bank transfers, Verve, VISA and MasterCard.
The app offers two-factor authentication to ensure that your details are kept safe and it also offers bank-level security. It also logs you out after you exit the app this is to ensure that your app is not compromised. The bamboo app offers a user-friendly experience and is designed to make it easy for first-time investors to use without any complications. In case of complaints, the app offers excellent customer service as it has an in-app chat box and the response is always swift.
Both platforms have slight differences and unique features yet they provide equally amazing benefits. These apps have made investing less mysterious and difficult.  It is up to you to make the choice of which platform suits your needs.
Trove Vs Bamboo
How Trove vs Bamboo Charge Investors
| | | |
| --- | --- | --- |
|   | Trove | Bamboo |
| Minimum investments | #1000/$10 | $20 |
| Funding with Naira card | 1.5%+N100 | 1.4% |
| Funding with dollar card | 1.5%+N100 | N2.9% |
| Withdrawal Charges | 0 | N45 |
| Commissions US Stocks | 1% | 1.5% |
| Commissions Nigerian Stocks | 0.3% | 0.3% |
Trove vs Bamboo Charges