Zelle Vs Venmo Vs Cash App

The United States is home to many emerging peer-to-peer money transfer apps. Interestingly, P2P payment apps have become increasingly popular in recent years, as they offer a convenient and secure way to send and receive money from friends, family, and even businesses. With just a few taps on your smartphone, you can now easily send money to your friends, family as well as business. They have become financial platforms for payment goods, services, and trading of cryptocurrencies, investing, and banking.
Money transfer app downloads have accumulated more than 300% in three years making them one of the most successful fintech sectors in the U.S. So, with the numerous money transfer apps in vogue, deciding on the one to use is quite tricky. In this article, we would be taking a critical look at three of the most popular P2P money transfer apps in the U.S. with great emphasis on the services they provide. However, making a choice is based on the one that meets your personal needs and criteria.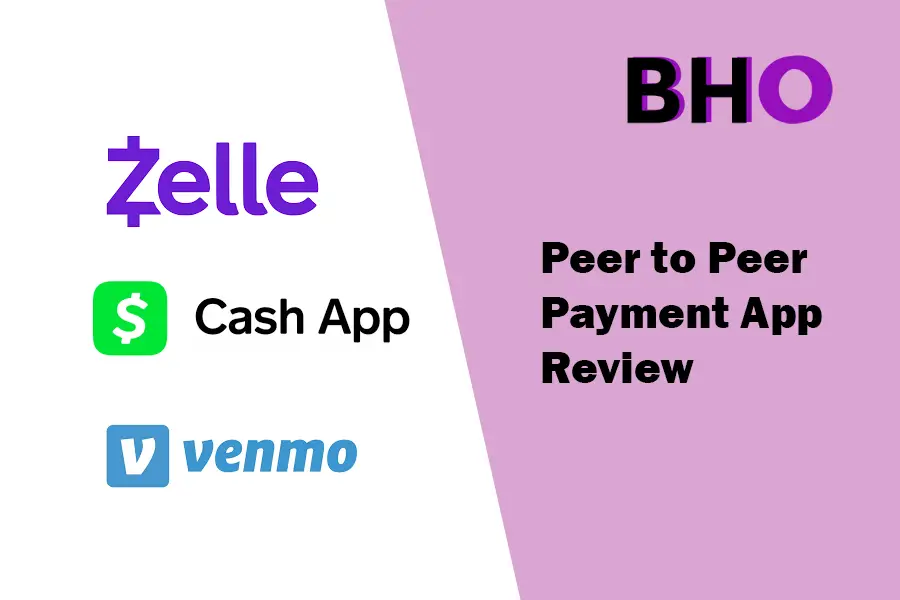 Zelle Vs Venmo Vs Cash App: Which is best for you?
Zelle
Zelle is a peer-to-peer (P2P) payment app launched in 2017 and owned by y Early Warning Services, LLC, which is a consortium of seven U.S large banks. This app is integrated into the mobile apps of these banks which include the likes of Chase, Capital One, and Bank of America. Zelle is one of the most popular money transfer apps in the United States, and it is available at most major banks and credit unions. It is a convenient and easy way to send money to friends and family even though you use different banks. The money transfer app has collaborated with almost 1,700 banks and credit unions depicting 619 million savings, money markets, and checking accounts
How Zelle Works

Zelle operates by enabling immediate transfers between bank accounts, eliminating the necessity for an independent Zelle account. Integrated into your current bank's app or online platform, Zelle offers a convenient solution for swift and secure transactions. When utilizing Zelle, your bank directly moves funds to the recipient's bank, resulting in rapid and effective bank-to-bank transactions. Additionally, you have the option to download the app and register using your Visa or Mastercard debit card.
Zelle Pros
Transfer limits vary by bank. Some allow up to $5000 per day.
There are no transfer and receiving fees charged by Zelle
It gives instant payment in as little time as 10 minutes.
It offers same-day transfers.
Zelle is used by numerous big banks and can be used for both small and big transfers.
Zelle is used for both personal and business purposes.
It is FDIC insured
Zelle Cons
You must have a bank account to operate Zelle.
Credit cards cannot be added.
Only one phone number can be linked to one Zelle account at a time
It is not used by all financial institutions
It is only operated with U.S mobile numbers and bank accounts.
Users without financial institutions connected to Zelle can send only $500 weekly.
Receivers must enroll with Zelle to receive funds.
Unregistered users might receive money within three business days if they enroll.
Payments are canceled within 14 days if the recipient fails to register.
Venmo
Venmo is another popular P2P payment app that is owned by PayPal. It was bought for $800M in 2013 and has over 60 million users. Venmo is similar to Zelle in that it offers instant and free transfers to friends and family. However, Venmo also offers several social features that make it more fun to use. For example, Venmo users can add a message to their payments like emojis and what the payment is meant for and they can also see the payments that their friends have made. This makes Venmo a great option for sending money to friends for shared expenses, such as rent or utilities. You can also use it to pay for goods and services from different companies, including Seamless, J. Crew, Amazon, and Uber.
How does Venmo work?

Venmo runs as a peer-to-peer app for swift financial transactions, facilitating transfers between accounts stored on its digital wallet platform. Serving as an intermediary for individuals and businesses, the app pools funds from one user and channels them to the intended recipient's Venmo balance. This mechanism enables seamless in-app money transfers.
While primarily for interpersonal exchanges, Venmo extends its functionality to payments to authorized merchants. Additionally, it collaborates with Synchrony Bank for the Venmo Visa Credit Card, and issues the Venmo Mastercard Debit Card through Bancorp Bank, directly linked to your Venmo balance. It's initial weekly transfer limit is for unidentified users is $299.99, but increases to $60,000 after identity verification.
Venmo Pros
It has a social feature
Venmo adds no charges to receive money
There are high sending limits
Users that send money using their linked bank, prepaid, or debit card or Venmo balance are not charged.
Cryptocurrencies can be purchased via Venmo with a startup portfolio of $1
Venmo Instant transfers are accessible 24 hours a day
Instant transfers enter in 30 minutes
There is a free option for instant cash out.
Venmo Cons
There is a high risk of scams because of public view
There is 1 75% fee for instant cash out.
It is solely used in the United States.
You must be over 18 years to use it.
There is a 3% fee to transfer money with a credit card.
You will wait for three business days if you can't meet up the 1.75% instant transfer fee.
Not FDIC insured
Cash App
Cash App is a well-known P2P payment app with a variety of features, including the ability to buy and sell Bitcoin, invest in stocks, and send and receive money instantly. It was introduced in 2013 by Block Inc. (formerly Square).
How does Cash App work?
To use Cash App, you must first download the application on your mobile phone. If you want to pay someone, you need their phone number, email, or a QR code to make the payment. Sending and receiving money is completely free, and most payments are deposited directly into your bank account. As soon as you make a transaction, your balance will be updated immediately on your Cash App so you know the payment went through. Your Cash App Spend account comes with a Cash Card, which is a Visa debit card. The card can be used anywhere Visa is accepted. If you want to get your paychecks sent through Cash App, you can receive direct deposits into this account. Before you verify your identity, you can send and receive up to $1,000 within 30 days. After verifying your identity, you can send up to $2,500 per week.
Cash App Pros
You can buy and sell bitcoin
It is simple to link to your bank account through your debit card
There is no fee added for sending money via debit card
Cash App standard bank withdrawals are free
It gives users a digital wallet
No fee to send or receive stock, money, or bitcoin except for instant
Cash App gives free tax preparation
It can be used for both personal and business purposes
It offers a Visa debit card.
Cash App customer's funds of up to $250,000 are insured by the FDIC
It operates in the U.S and the U.K
Cash App can be used by people 13 years and above.
Cash App Cons
Instant transfers are not free and you have to pay a small % with a minimum of $0.25
Transfer amounts are small. For example, $250 can be transferred within any 7 days and you can receive up to $1,000 within any 30 days.
There is a 3% fee to sense money via a credit card
Cash App instant cash out attracts 0.5% to 1.75%. fee.
Without an instant transfer fee, money can be received in 1 to 3 days.
Zelle Vs Venmo Vs Cash App: Comparison Table
Features
Zelle
Venmo
Cash App
Transaction limits
you can transfer $500 per week if your bank does not offer Zelle.

Transfer limits varies with banks that offer Zelle. Some allow up to ($5000) per day
Unverified users can transfer
($299.99)
 
Verified users transfer up to ($60,000)
unverified users send up to ($250) within seven days.

Verified users send up to $7,500 per week.


Unverified Cash App accounts can receive up to $1,000 within 30 day
Transaction speed
Within minutes
Instant transfer fee (1.75%)  comes instantly
 
No fee attracts 1to 3 business days
Instant transfer fee of  (1.75%) comes instantly
 
No fee attracts 1 to 3 business days
Credit card payments
No
Yes
Yes
Debit card available
No
Yes
Yes
Transaction fees
Free
 
 
 
 
 
Check your bank or credit union to know if there is a transfer fee.
Free for standard transfers.
 
Instant transfers (1.75%)
 
1.75% fee for instant cash-out transfers to your bank account
 
 
3% Fees for credit card payments

Free for standard transfers
 
Instant transfers (1.75%)
 
Instant deposits attracts  a 1.75% fee (with a minimum fee of $0.25
 
 
3% Fees for credit card payments
Mobile App
Yes
Yes
Yes
Regulations
U,S only
U.S only
U.S and U.K only
Operating system
IOS and Android
IOS and Android
IOS and Android
zelle vs venmo vs cash app
Zelle Vs Venmo Vs Cash App: User Experience

The interfaces of Cash App, Venmo, and Zelle are all user-friendly. However, Zelle is more of a conventional money transfer service, whereas Venmo and Cash service are more social apps. Venmo might be a better option for you if you're searching for a fun and simple to use software.
To use Zelle, you need a bank account. However, you can use Cash App or Venmo without one.
Unlike Zelle and Cash App, Venmo allows you to share transactions.
Venmo or Zelle can be a good choice when you only need to send money to your buddies. Cash App provides more to offer if you're seeking for a more complete financial services app.
All users of Zenmo and Cash App must be connected into the same service. While the marketability of Zelle lies in the fact anyone with a bank account at one of the partner financial institutions can transfer money.
While Zelle transfers money, Cash App and Venmo apps allow users to keep cash in their accounts.
Zelle Vs Venmo Vs Cash App: Transaction Speed
Although immediate transfers are available for a price, Cash App and Venmoney transactions to bank accounts can take one to three working days. Additionally, it normally takes one business day and is free to transfer money from your Venmo account to your associated bank account. While Zelle supports instant bank transfers, you will not have to wait a few working days for the transfer to show up in your account.
Zelle Vs Venmo Vs Cash App: Fees and limits

Zelle does not charge any fees for utilizing its service and transfers money directly between linked bank accounts, although using Zelle may incur fees from your bank or credit union. When utilizing their linked bank account, debit card, or prepaid card, users of the Venmo and Cash App can send money for free. However, a 3% fee will be charged if you choose to send money using a credit card. A fee of 0.5% to 1.75% is charged for immediate transfers as well.
Zelle sending limits vary by bank, but they typically fall under $15,000.Then,after completing identity verification, Venmo users can send up to $60,000. While Cash App customers who have been verified can see up to $7,500 every week.
Zelle Vs Venmo Vs Cash App: Availability and currencies
Zelle is available in the US and offers local transfers in USD. Cash App is available in the US and UK. . You can transfer money locally in GBP and USD
Zelle Vs Venmo Vs Cash App: Other Services
Zelle does not adopt credit cards as means of payment but Venmo and Cash App accepts.
Cash App and Venmo both allow you to purchase and sell bitcoin, while Zelle does not
Unlike Zelle, Venmo and Cash App both support debit cards
Cash stored in Venmo or Cash App does not accumulatively increase but increases as banks interest in Zelle.
Is it safe to use Zelle?
Yes, Zelle is secured. It employs encryption to safeguard your financial data. Zelle is owned by seven licensed US banks, including JP Morgan, Wells Fargo, and Chase. Your transactions fall under the protection of EFTA and Regulation E, and are FDIC insured. Nonetheless, like any other apps, it's susceptible to scams, so it's advisable to only send money to individuals you're familiar with and have confidence in.
Is Venmo safe to use?
Using Venmo is secure, although the platform suggests limiting transactions to individuals you trust. Venmo ensures that account information is shielded through encryption, and it watches over account activity to prevent unauthorized transactions, and offers the option to enhance security with a PIN code. It's important to note, however, that Venmo lacks FDIC insurance coverage.
Is Cash App safe?
Yes, Cash App is deemed safe due to its collaboration with an FDIC-insured bank. Cash Card customers benefit from deposit protection of up to $250,000 provided by the FDIC in the United States.
Zelle Vs Venmo Vs Cash App: Conclusion
These money transfer apps are part of the top ones in the U.S. They all provide easy services to their customers to send money and purchase goods. So, if you need to send money quickly and easily between bank accounts, Zelle is the best option. If you want an app with a more social component, Venmo is a good choice. And if you are looking for an app with more features, Cash App is the way to go. However, they each have their strengths and weaknesses, so the best app for you will depend on your specific needs.