The imminent rise of Verve Cards
What are Card schemes?
Card schemes play a crucial role in enabling users to carry out transactions using their debit, credit, or prepaid cards. For instance, when you use an ATM or make a purchase at a point-of-sale (PoS) terminal, the technology behind that transaction is provided by a card scheme. In Nigeria, there are three prominent card schemes – Mastercard, Visa, and Verve.
Verve Cards
Verve is the first chip card accepted across all payment channels in Nigeria; As of the time of writing, Verve Global can now be used in over 185 countries across the globe. Verve is Africa's largest card scheme with acceptance in Nigeria, across Africa, Europe and America.
Partnerships
In partnership with Discover Financial Services, Verve Global cards are now accepted at ATMs and POS merchants in all the countries where Discover Financial Services operate. Verve Global is a new offering from Verve that extends acceptance globally across 185 countries, including the US, UK, South Africa, and the UAE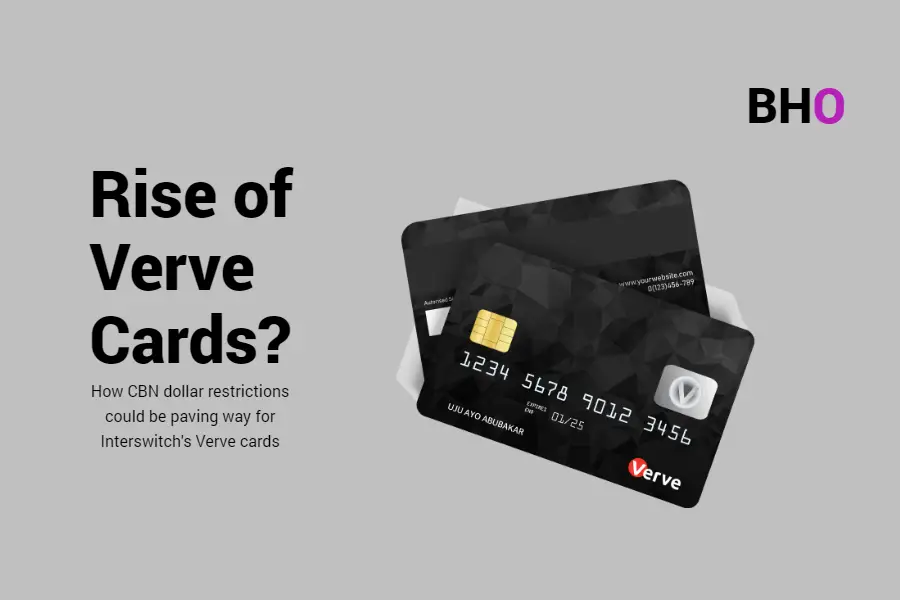 Current Reach: Verve Cards
Acceptance at over 100,600 Point of Sale terminals, 11,000 ATMs and over 1,000 online merchants
Prospect
Zenith Bank is one of the last sets of Commercial banks to turn off dollar transactions for naira-denominated cards.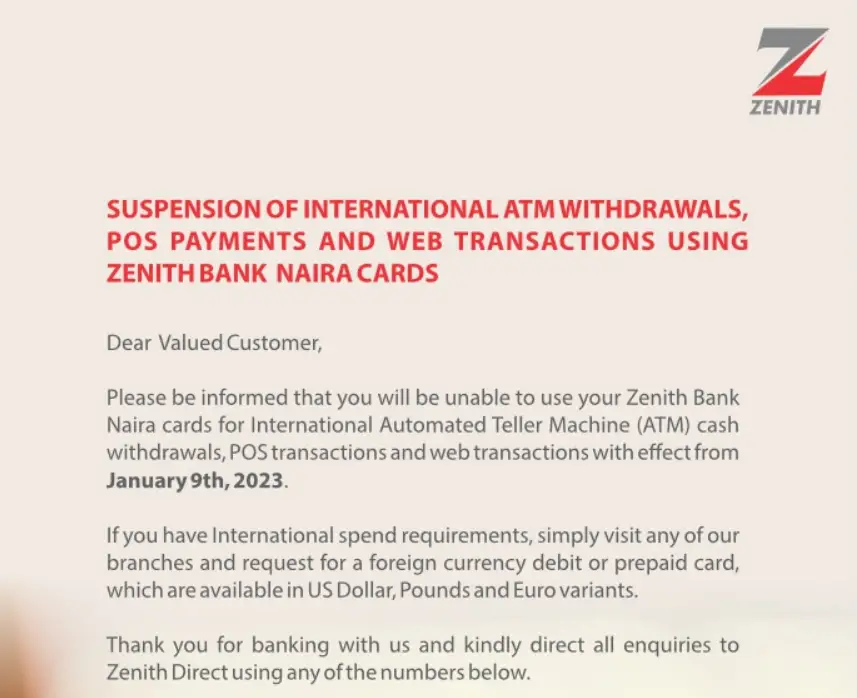 Central Bank of Nigeria crackdown on dollar transactions
In a bid to achieve its mandate of safeguarding the value of the Naira, ensuring financial system stability and shoring up external reserves, the Governor of the Central Bank of Nigeria (CBN), Mr. Godwin Emeele, has announced the immediate discontinuance of foreign currencies sale to Bureaux de Change (BDC) operators in Nigeria. In addition, the CBN has also suspended the applications for and issuance of new licenses for BDC operations in the country effective July 29, 2021.

CBN UPDATE, ISSN No: 2695-2394 Vol. 3 No. 7 July 2021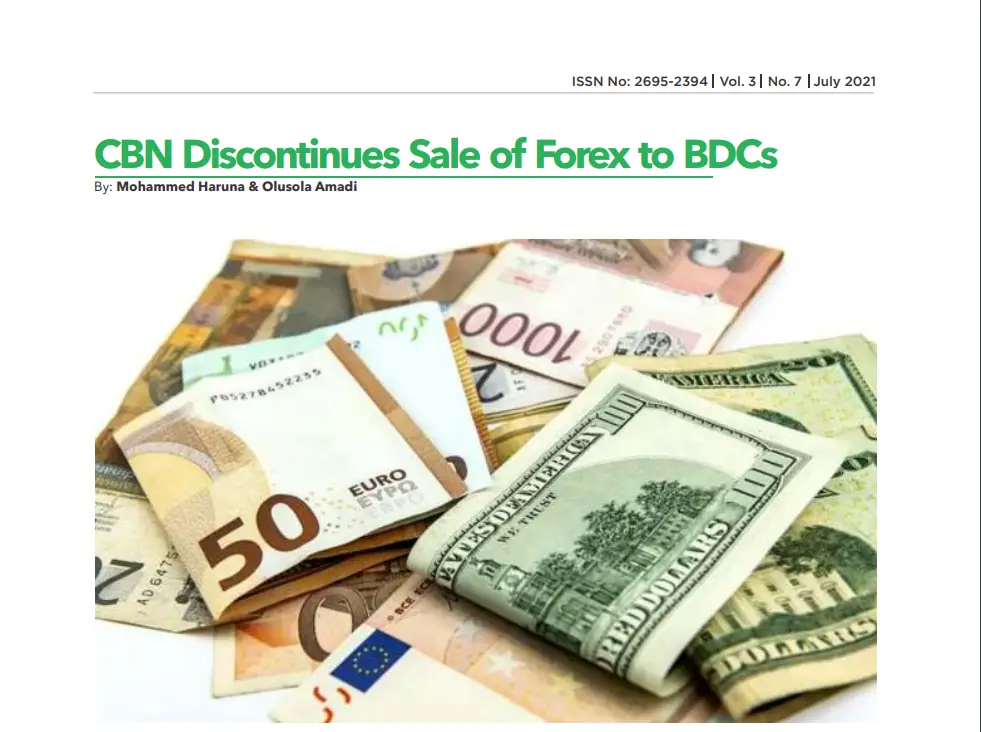 Banks Suspend Dollar transactions on naira cards
Earlier in 2021, Banks in Nigeria notified their customers of the changes to the complete removal of international spending limits on their cards.
This change comes after banks in the nation cut the monthly overseas spending cap on Naira cards to as little as $20 a few months ago. Up until March, when banks reduced their overseas spending, most banks had a daily cap on international withdrawals of roughly $100.
Banks have reduced monthly overseas spending on naira cards from $500 to $300 and finally to $100 by 2020 while stopping the use of naira cards for ATM foreign currency withdrawals.
Data from the Central Bank of Nigeria (CBN) show that during the first half of 2022, Nigeria's external reserves decreased by $1.37 billion (3.37%), from $40.52 billion at the end of 2021 to $39.16 billion as of June 30.
Verve vs Visa/Master Cards:
The ruined international transaction Advantage
The major difference between Visa cards, Master cards, and Verve cards was the ability of Visa/Mastercards to perform international transactions. From a consumer perspective in the Nigeria banking space, everyone knows the Mastercard
The imminent rise of Verve Cards
Gradually, the central bank has eroded the ability of any naira-denominated card from performing international transactions. This effectively means that the advantage the visa DNA MasterCard has over the Verve card is non-existent.
In the coming months, I expect Interswitch to move to ramp up the adoption of the verve cards by bank customers. There will definitely be significant pushback because of customer bias against Verve cards in favour of Visa and Master cards. However, with the right incentives, training and marketing they should be seeing overwhelming adoption across the banking sector.
The National Domestic Card: Challenge or Opportunity
Recently, the Central bank announces that it will also be launching its own card scheme, Afrigo. The entry of AfriGo suggests that we may soon have a fourth significant player in the market.
Why is the CBN building an alternative?
One could argue that the CBN hopes to spur competition in the sector, especially as the CBN Governor alluded to Nigeria's low card penetration rates when launching AfriGo.
This can also be seen as an opportunity for Verve cards by Interswitch. The Afrigo card scheme shows that the CBN is obliged to make policies that will favour domestic card schemes. Verve cards have the first-mover advantage and are also deepening integrations across Africa which can make them inherently more valuable than the Afrigo card