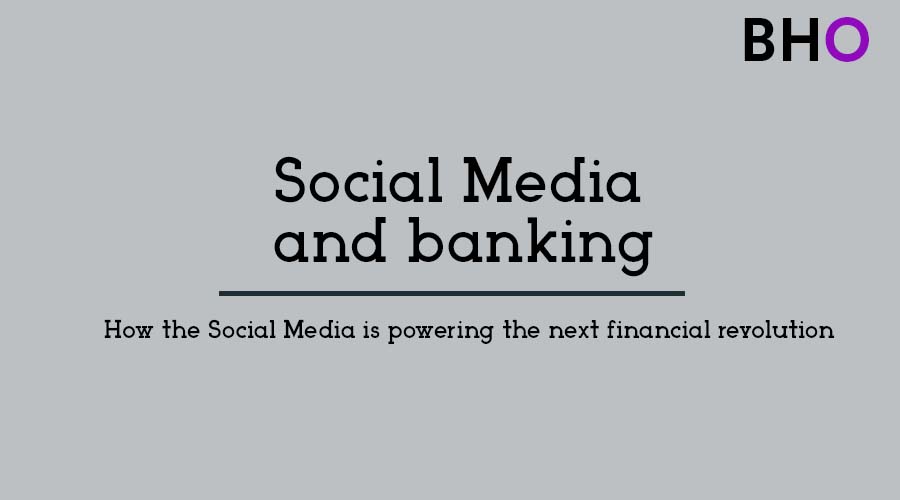 Introduction
The influence of social relationships on social commerce behaviour cannot be overlooked in modern-day societies. Social support derived from these relationships is fundamental to social commerce. Since social commerce is built on relationships, social support plays a critical role. Social support determines attitude which is a vital factor for identifying technology acceptance and deriving social commerce intentions. Alternatively, good social support forms a positive attitude and generates high social commerce intentions.
Traditional Banking
Social media has become a new and important skill for all, even for those who do not even know a bit about IT. In recent years, access to social media by billions of users around the world has led modern society and lots of people to concentrate on these kinds of media and also makes considerable popularity, especially among the younger generation significantly. Knowledge of these media makes users use these tools more useful and effective.
In the banking industry where customer interaction is necessary, digital communication is becoming a strong communication channel between financial institutions and customers. Digital media are considered valuable tools for potential clients to connect to the bank.
Digital channels allow people to go through Facebook, Twitter, YouTube, Instagram and other social networks to gain the necessary education and information regarding the services, products and financial institutions.
However, many managers believe that all social media users are a group of the new generation who were born during the explosion of digital technologies and have a precise understanding of these technologies but the truth is that the number of users over 50 years in social media is on the rise. Welcoming the communication networks has attracted the attention of various businesses. Among the companies and groups who are using social media, banks consider this field as an opportunity because their life depends on customers.
The world's leading banks are in an effort to further with creativity and innovation capacities to achieve this business opportunity, although its threats and risks are found. Banks can use social networks to inform their customers about their products and upgrade them according to customers' feedback.  Users of these services or other readers may leave a comment or Like.
Traditional banks used strategies such as advertising, direct mail or face-to-face in order to provide services to customers, but now banks and other financial institutions' approaches have changed from providing customer service to interaction or partnership with customers.
 Today, customers expect that they should be heard and answered and receive the services they need through social media. They need to bring up their expectations of banks through Facebook, Twitter, Google Plus, Instagram and other channels instead of direct meetings with officials or bank managers. Monitoring centres, commenting and confirming on Social media can give a general perspective of customer perception about services and products to banks in order to obtain an accurate understanding of customers. So customers' expectation and their passion for digital channels, enforce banks to have an effective presence in these channels.
The rise of Fintech Solutions
Globally, the financial services industry has come under intense competition from fintech firms- agile and innovative firms leveraging technology to deliver tailored financial service offerings to consumers and corporates. Across the continent, Fintech is proving itself to be one of the most attractive sectors for prospective investors. While innovation is not confined to any region, the continent's biggest hotspots are in South Africa, Kenya and Nigeria. According to a March 2019 report by Venture Capital firm Partech Africa, 33% of all funding raised by African tech start-ups was in the Fintech sector, totalling $370 million.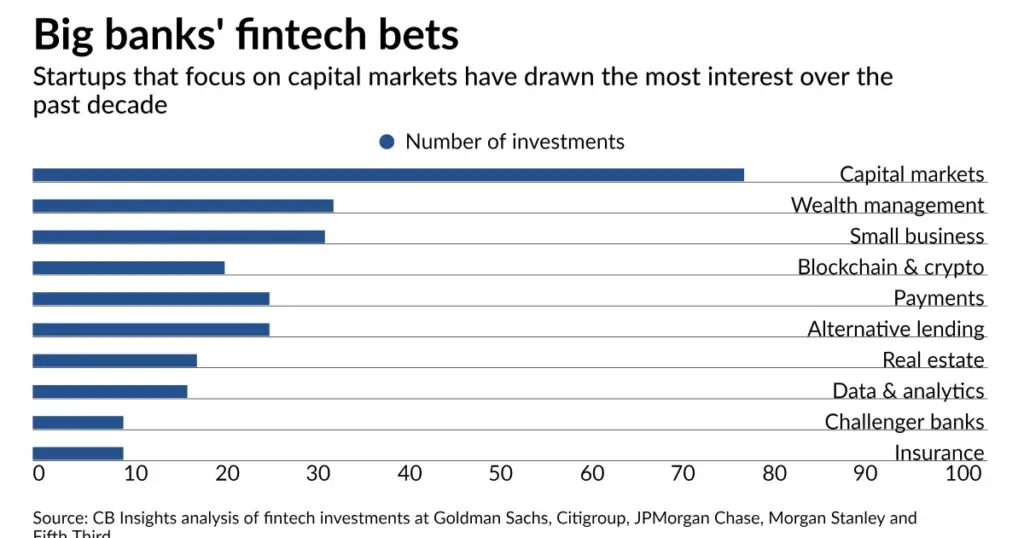 In Nigeria, investors are taking positions or stakes in the country's growing tech ecosystem fueled by attractive fundamentals like the country's youthful and tech-understanding population, increasing smartphones and internet penetration, and large unbanked population, among other factors. Between 2011 & 2018, fintech investments in Nigeria recorded more than US$200 million.
Social Media and the rise of Fintech
It is evident that most of these fintech solutions have better online acceptance than traditional banks. They have a large range of audiences on social media compared to traditional banks.
The rise of smartphone use, especially amongst Millennials, has driven Fintech startups to herald a new era of financial services. But all businesses have been getting involved in one way or another. There have been suggestions that banking is having its "social media moment" and with online and mobile financial services becoming more and more prevalent, it is hard to argue with that claim. Social media has completely redefined the entire business landscape. It has changed marketing techniques, and customer service, and even fostered the creation of new integrated ways of handling money and doing business. If this current trend continues into the future, we could soon see the majority of our daily lives and dealings taking place online via social media.
The intersection of Social Media and Banking
Ease of usage
Basic savings accounts today do not require individuals to maintain an average monthly balance, bank credit card purchases can be paid in easy equated instalments with nil processing or foreclosure charges, and banks can enter into the social media feed of the consumers on a daily basis.
Additionally, by sharing information pertaining to consumer convenience, banks can appear as attractive options to consumers.
Banks can easily promote their mobile banking applications and with a specific targeting effort like tagging some users, banks can motivate their consumer base to download the app from the Apple or Android store, onto their device.
Customer Service
Social media is a strategic vehicle that can be used by banks to share authentic content with their consumers.
This includes generic economic content aimed at improving the financial health of the consumer (a budgeting infographic, financial planning goals, managing multiple fixed deposits, the evolution of online banking, mobile banking tips, handy guides to personal loans etc.) or well-directed campaigns pertaining to banking products (savings and current accounts, downloading mobile banking apps, business and home loans, credit card bill payment etc.) and policies.
A well-defined social media content strategy can help in positioning the bank as intellectually competent and the social media marketers as subject matter experts, thereby enhancing consumer confidence in the bank and its ability to support its banking needs.
Traction – Network effects, Testimonials
Banks can make use of social media to reflect their personalities through their social media conversations and presentations.
The consistency of their messages and posts is what will generate a deep, broad, brand awareness in the consumer's minds. This will define 'who' the bank is and will help develop brand salience-the ability of a brand to enter the choice set in the consumer's mind when he thinks of making a purchase.
Banks are all about money and money is all about trust.
In addition, by highlighting the functional and psychological aspects that differentiate one brand from the other, banks can generate a loyal consumer base for themselves. For instance, a bank which claims that customer centricity is its core philosophy, can indulge in creating all its social media content from a customer perspective ie. specific benefits to the specific requirements of customers, along different life stages, through specific product attributes.
Relationship Banking
Banks can use social media for forming 3 types of bonds with customers. These are financial bonds, relational bonds and structural bonds.
 Financial bonds intrinsically have a monetary connotation. These are the result of some transactions where the involved parties are making economic gains, like when a customer feels that he is benefitting financially from the relationship with an organisational brand, in this case, a bank.
Hence, when a customer makes a fixed deposit with a bank and is satisfied with the interest rate, or gets a home loan from a bank and feels that he is getting a good deal, then he has entered into a financial bond with the bank.
Similarly, when a bank provides a higher return on investment to a loyal customer, for example, through higher interest rates for long-duration accounts; the customer is gaining because of the financial bond.
Suitable social media campaigns showing the benefits of long-term deposits will contribute to the growth of these financial bonds.
Customer acquisition through Advertising
Customer acquisition is the process of gaining new consumers by persuading them to purchase a company's products or services.
This can be done by showing the positive attributes of the brand, or the product or service in question.
Consumers adopt or buy a product or service when they are convinced that they need the same or when they feel that the offer is better than what they are already using.
Hence banks need to find ways to show themselves in a good light so that prospective customers open their accounts with them. This can be done by formulating a good advertising strategy.
Case studies
Kuda Bank is a digital bank in Nigeria that has gained traction among the young online population. The app has replaced almost all older commercial banks as the payment method of choice on Binance( the largest Peer to peer platform for the purchase of cryptocurrency in Nigeria). This comes after the ban on the use of commercial bank accounts to facilitate cryptocurrency transactions – making peer-to-peer transactions become mainstream.
Social media has helped Kuda bank attract customers, and tap into the network effect to grow. It is not surprising that they raised one of the largest seed rounds in the fintech sector in Africa.

Cash app
Cash App is a mobile payment service developed by Square Inc, This app has added structure to the online giveaway and 'begging' for money structure. This peer-to-peer lending system has contributed to the virality of the platform.
The app has made it easy for even total strangers to have some level of trust when gifting money or donating to causes, social media has returned the Favour in acceptance and growth as a result