Some intro
Paystack is a technology company solving payments problems for ambitious businesses. Our mission is to help businesses in Africa become profitable, envied, and loved.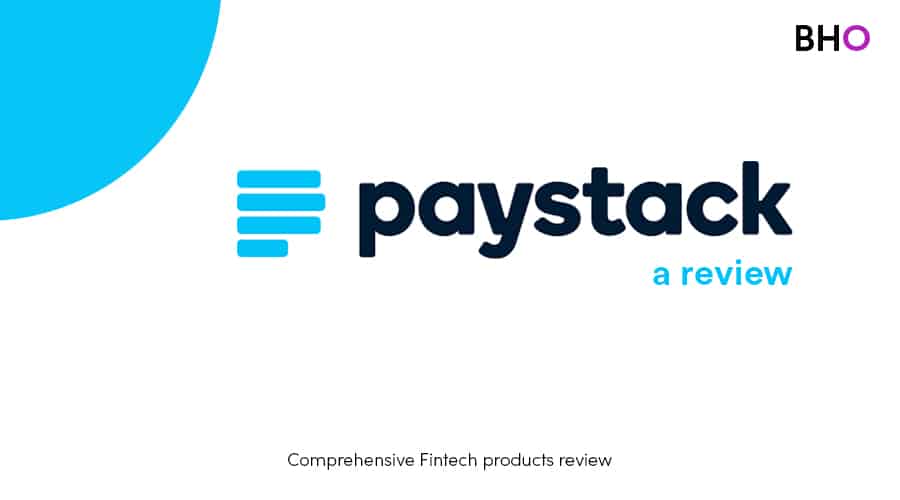 The Paystack story
This is the Paystack story as told through milestones
Paystack was founded in 2015 by Shola Akinlade and Ezra Olubi, software developers and longtime friends, in November 2015 Y Combinator Paystack became the first Nigerian company to be accepted into the Y Combinator, the tech startup accelerator where companies like Dropbox and Airbnb were incubated. January 2016.
Paystack launched its beta product and went on to accept seed investments in December 2016 – About $1.3 million from Tencent, Comcast, Ventures platform etc.
By July 2017 Paystack was already processing 1 billion naira monthly and hit 10 billion naira monthly by October 2018
It has been growing and growing since then , Paystack refers to itself as a growth engine and has supported over 60,000 businesses and processes more than 15% of all online transactions in Nigeria.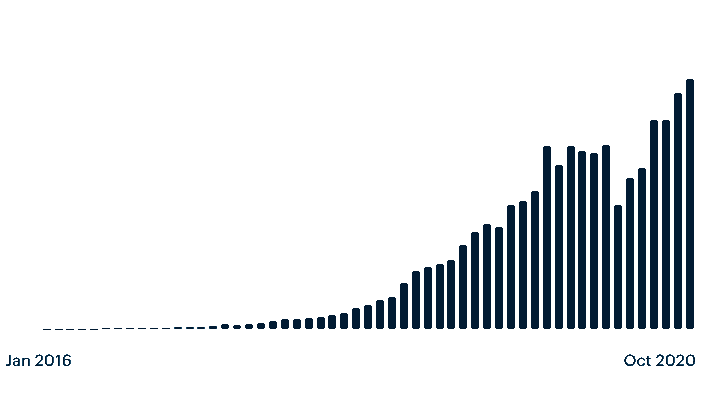 Use Cases for Paystack
Entrepreneurs
Paystack helps businesses like yours get paid quickly and securely from anyone, anywhere in the world. Whether you're selling on Instagram, in a physical store, or even without a website, Paystack's collection of payment tools will help you get paid.
Global Brands
Paystack helps international technology companies get paid quickly and securely by customers in Africa.
Fintech Companies(Savings, lending, Wallets)
Build powerful, scalable financial service products with ease
Schools
Collect school fees online, quickly and securely
Betting
A comprehensive payments suite with everything you need to scale your online betting business.

User Interface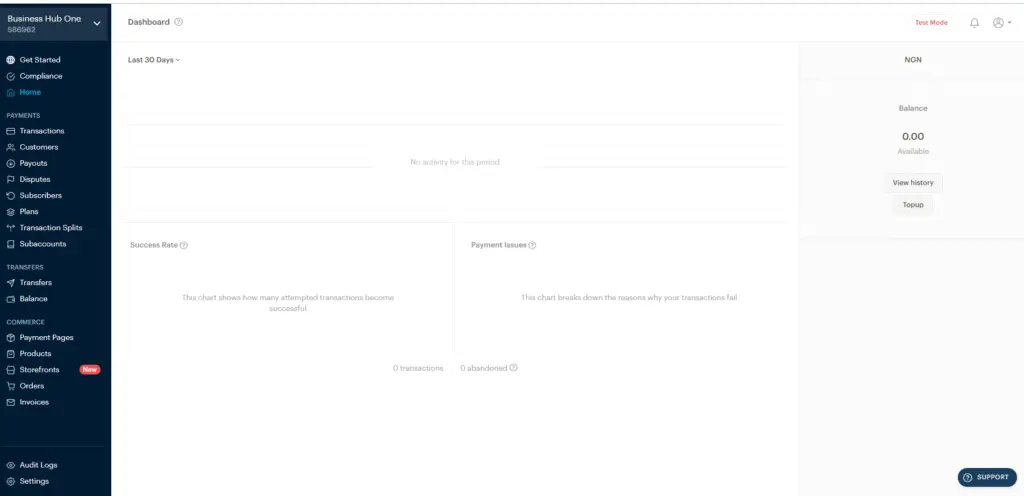 Paystack Test Mode
Paystack Test mode allows you to create test accounts to see firsthand how the platform can help your business. You can perform demo transactions such as top-up balance, withdrawal etc.
This feature is an innovation from out of the pack and makes Paystack stand out as a payment processor that has her customers in mind.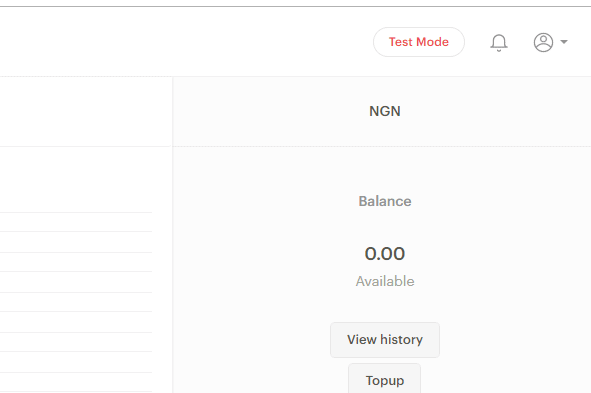 How?
How much does Paystack charge per transaction?
Paystack charges 1.5% for transactions under ₦2500 and 1.5% + ₦100 for transactions above ₦2500. The maximum charge per transaction is ₦2000.
If?
If a client pays you ₦2500 using Paystack, you would receive 2462.5 in your Paystack balance. If you receive a payment of ₦10000, you will receive ₦9750.
The fees are capped at ₦2000 which means for a transaction worth ₦200,000 instead of paying ₦3100, you would only pay ₦2000.
Related: Paystack vs Flutterwave
Pricing
For Local Transactions
1.5% + NGN 100
₦100 fee waived for transactions under ₦2500
Local transactions fees are capped at ₦2000, meaning that's the absolute maximum you'll ever pay in fees per transaction
For International Transactions
3.9% + NGN 100
Get paid by your customers from all over the world
International cards are charged and settled in Naira by default, but you can also choose to get settled in USD.
Click here for other Pricing details
How to withdraw from Paystack
From your Paystack dashboard, click on transfer to take you to the Transfer page, Then click on New transfer.
You will see a page similar to the picture below.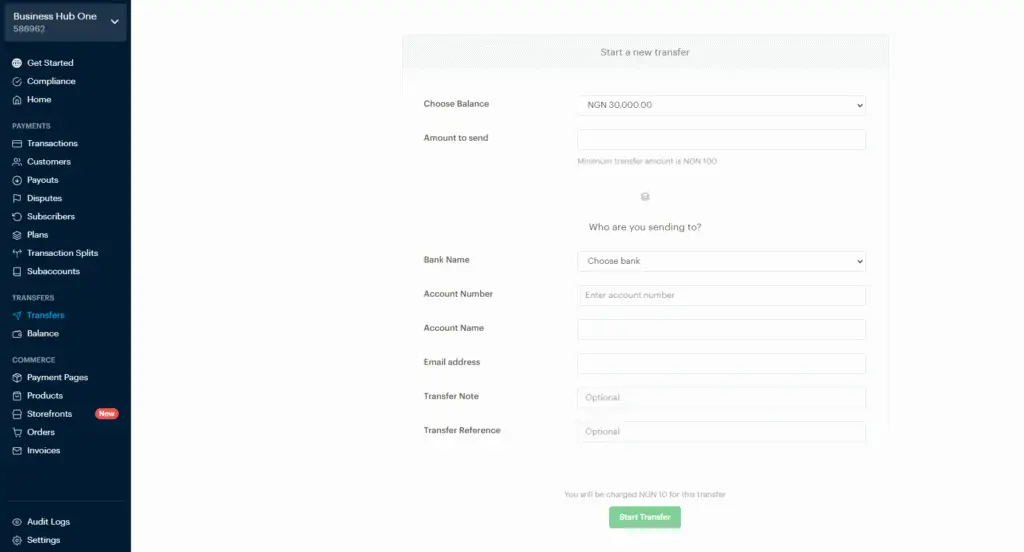 Fill in the details required correctly and click on start transfer
Choose Balance: This lets you choose which of your Paystack balances you want to transfer from. It also displays the amount in your balance that is available for transfer.
Input Amount to Send
Bank Name: Here a drop-down will show a list of banks you can transfer to. 
Account Number: Type in the account number you would like to make the transfer to. The account number must be an account of the bank name you selected in No. 3 above.
 Account Name: After typing in the bank name and account number, wait for a brief moment, the account name will appear
Email Address: 
Transfer Note: You can type in a brief description of the transfer here.
Transfer Reference: You can type in a personalised reference code here.
Paystack withdrawal charges
Paystack withdrawal fees vary by country and sometimes by the amount you are trying to withdraw.
Country 
Band
Price
Ghana
N/A
GHS 10 per transfer
Nigeria  
Transfers of NGN 5,000
and below
NGN 10 per transfer
Transfers between NGN 5,001
and NGN 50,000
NGN 25 per transfer
Transfers above NGN 50,000
NGN 50 per transfer
| | |
| --- | --- |
| Country | Minimum Transfer Amount |
| Ghana | GHS 10 |
| Nigeria | NGN 50 |
Entrepreneurs
Accept payments on all major shopping platforms
WordPress, Shopify, Wix, Open cart, Magento, Prestashop, Squarespace, Joomla
Bull case for Paystack
Paystack processes over 15% of all online transactions in Nigeria
Over 40,000 businesses trust Paystack to power payments. Here's what some of them have to say.
1) Fraud protection
Paystack's combination of automated and manual fraud systems protects you from fraudulent transactions and associated chargeback claims.
PCI-DSS-certified systems
Automated fraud monitoring
When a fraud attempt is discovered with any Paystack merchant, ALL Paystack merchants become protected from further attempts
2) Slash revenue loss to chargebacks and refunds
The traditional chargeback process can be slow and expensive. Paystack is the only payment gateway that lets you manage chargebacks efficiently from your Dashboard.
Chargebacks automatically reflect on the Paystack Dashboard
Reject chargebacks and upload supporting evidence quickly
Issue partial or full refunds right from your Paystack Dashboard
Your Dashboard maintains an exportable record of transaction disputes and refunds
3) Understand customer purchase patterns
Your Paystack Dashboard surfaces useful customer insights from your payments data
See who your top customers are, both in terms of number of purchases and total amount spent
See your new and returning customers over any date range
See your busiest average time of day and day of the week
4) Control access to data with User Permissions
Give specific members of your team exactly the permissions they need to do their jobs, and control exactly what they can see and do on your Paystack Dashboard.
5) Get paid by customers from anywhere in the world
Since the internet has no borders, Paystack helps you receive payments from anywhere across the world.
6) Verify the identity of your customers
Identity is a big deal online
7) Monitor your business performance while on the move
Sign up for Paystack and track your most important business metrics on your mobile device. Monitor info such as sales, customer information, success rates, and more!
Signup for Paystack in minutes
Send invoices from your phone
Look up transactions
Get alerts for important updates
Get instant support
8) World-class support from a dedicated Relationship Manager
Large volume merchants receive a dedicated Relationship Manager able to support in a vast range of ways. Your Relationship Manager will:
Monitor transactions to ensure minimal downtime
Share insight and seek input into the Paystack Product Roadmap
Ensure prompt resolution of issues well within SLA
Provide strategic guidance concerning industry trends
9) Fair, transparent pricing
Paystack only charges a tiny fee per transaction, which means we literally only make money when you do, and we work hard to ensure every transaction succeeds.
Zero integration fee
Zero maintenance fee
Bulk volume discounts